The Gorilla Glue Company
For over two decades, The
Gorilla Glue
Company has served the UK and Europe with industry-leading adhesives.
The Gorilla Glue formula was first discovered in Indonesia, being used on teak furniture because of its versatile nature and incredibly strong capabilities.
From Gorilla Glue, a range of other adhesives were born, from Gorilla Tape, super glue, glues for a range of surfaces such as wood or plastic, sealants and much more.
Family-owned and operated, Gorilla Glue prides itself on its family values and is dedicated to providing incredible products centred on family values, building a brand filled with products that consumers love.
Explore the range of Gorilla Glue products available at Halfords below.
Gorilla Glue 60ml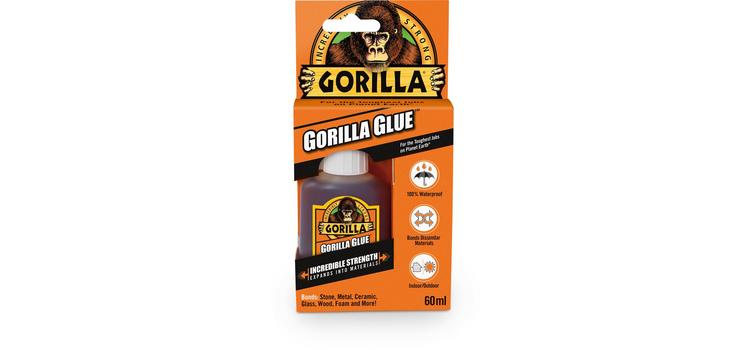 Famous for its incredible strength and versatility, the Original Gorilla Glue 60ml is a must-have for all households.
100% waterproof, Gorilla Glue is resistant to extreme temperatures, both high and low, and can be sanded, painted and cleaned afterwards.
The water activated polyurethane formula expands into the materials you're binding to form an incredibly strong bond to virtually anything – making Gorilla Glue 60ml a perfect solution for almost any project or home repair.
Gorilla Glue 60ml expands to three times it sizes during curing, so a little goes a long way with the 60ml bottle.
Find out more about the Original Gorilla Glue 60ml Bottle online at Halfords.
Shop Now
Gorilla Super Glue 15g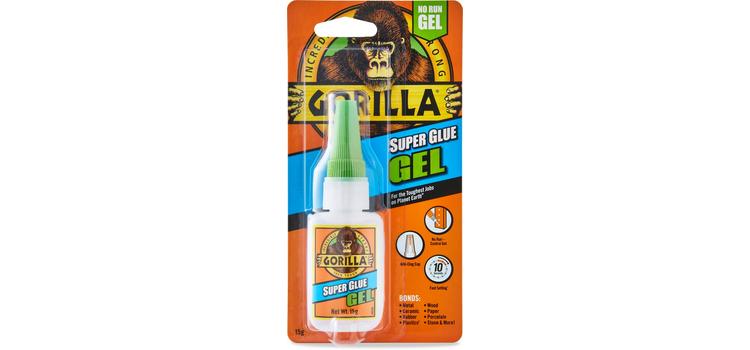 The high strength and quick set time of Gorilla Glue Super Glue makes this super glue the go-to adhesive for all of your household projects.
Developed for those long-lasting repairs, Gorilla Glue Super Glue will fix your job in an instant.
The Clear Gorilla Glue dries in just 10-45 seconds, and is formulated for increased impact resistance, called Impact-Touch™.
Gripping materials as versatile as rubber, paper, wood, leather, metal, ceramics and more, Gorilla Glue Super Glue makes mending and bonding surfaces together simple and straightforward.
Find out more about the Gorilla Super Glue 15g online at Halfords today.
Shop Now
Gorilla Glue Epoxy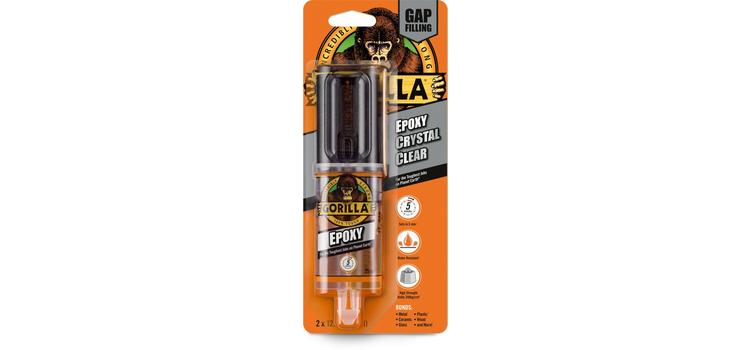 Gorilla Epoxy Glue is a strong, permanent, fast and gap-filling bond, suitable for use on the majority of home surfaces.
The strong long-lasting bond allows you to easily make both household and automotive repairs and sets in only five minutes from application.
The easy-to-use syringe dispenses Gorilla Glue Epoxy to the surface you're mending, and with an equal amount of resin and hardener, creates a permanent, durable and water-resistant bond.
Recommended in particular for plastics and glass, Gorilla Glue Epoxy dries clear to give you a spotless finished project.
Explore more information about Gorilla Glue Epoxy online at Halfords here.
Shop Now
Gorilla Tape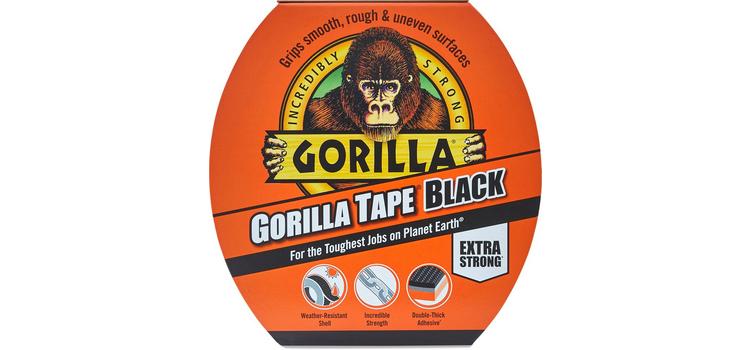 The original Gorilla Tape® is an extra strong, doubly thick and incredibly tough adhesive tape.
Whether you're sticking it to rough, smooth or uneven surfaces, Gorilla Tape® provides extra grip and strength wherever you need it.
Providing extra grip and strength whenever you need it, the tightly woven material of the Gorilla Tape® allows it to fill gaps on rough and uneven surfaces for a super strong grip.
The rugged shell of the Waterproof Gorilla Tape® allows it to withstand the elements, resisting moisture, UV rays and extreme temperatures.
Find out more about Gorilla Tape® online at Halfords today.
Shop Now
Gorilla Tape Clear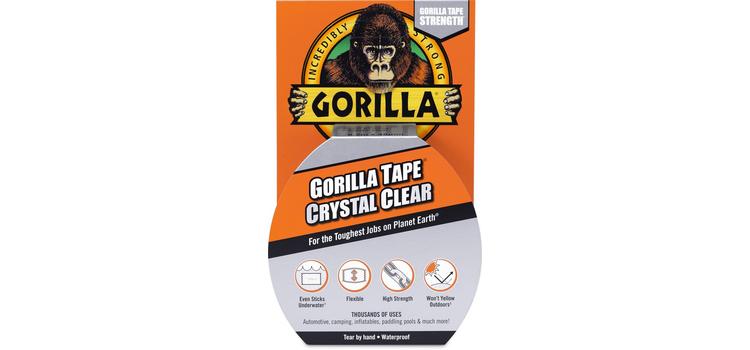 Gorilla Tape Clear is an incredibly strong and invisible tape for home repairs.
This innovative tape forms a flexible, airtight seal indoors and out, and even sticks underwater!
Hand tear-able with an ultra-strong adhesive layer, Gorilla Tape Clear Repair is perfect for at-home use, crafting, DIY and everyday tasks.
Find out more about the Gorilla Tape Clear online here.
Shop Now
Gorilla Mounting Tape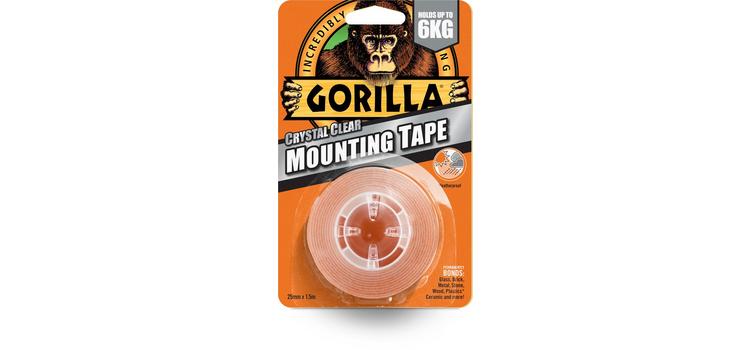 Gorilla Mounting Tape is a quick, easy way to mount anything in your home.
Waterproof with the ability to grip on to smooth and rough surfaces, the Gorilla Tape is Double-Sided, providing easy hanging and mounting capabilities.
The double-sided element delivers an instant and weatherproof bond, making it ideal for indoor or outdoor use.
Get rid of traditional mounting fasteners, thanks to Gorilla Tape Double-Sided properties!
Find out more about Gorilla Mounting Tape online at Halfords today.
Shop Now