Jabra Headphones & Bluetooth Headsets
Jabra create best-in-class sound solutions for people that are always on the go.
Jabra Wireless Headsets are products engineered for you, giving you an unsurpassed call and music experience wherever you are.
Form reflects the function of all Jabra Bluetooth Headsets; by understanding the needs of those always on the move, these headphones produce the best sound for calls, with enhanced audio for music and features that help you concentrate and collaborate with others.
The range of Jabra Wireless Earphones are the perfect sound solutions for a variety of situations - office concentration, the commute to work, the gym or being outdoors - whatever you need, Jabra have world-class products to meet your demands.
Meticulous engineering research go into each Jabra product, ensuring they work smarter and harder than other headphones, headsets and speakerphones on the market, with Jabra often delivering new sound technologies and innovations.
As part of the GN Group, Jabra are the only business creating consumer headphones, professional headsets and hearing aids all under one roof.
With Jabra, you know you're getting the best products on the market, engineered to be so.
Discover our range of Jabra In-Car Speakers & Headsets available today at Halfords.
Jabra Bluetooth Headsets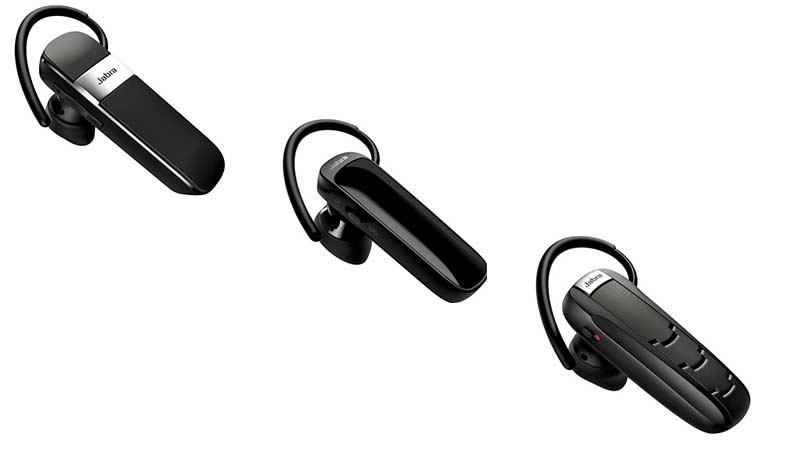 Ideal for those on the go, the range of Jabra Talk Bluetooth Headsets are nothing if not powerful.
Jabra combine sound quality with wireless technology in order to give you the easiest experience whilst on the move - no matter where you are, these wireless headsets ensure you hear everything you need to.
Find out more about the Jabra Talk range over on the right. below.
Jabra Talk 15
This Jabra Headset allows you to wirelessly stream GPS directions when you're navigating to a new place, listen to music and podcasts from your smartphone and take calls - all without lifting a finger.
Shop Now
Jabra Talk 25
This tiny device is compact, but in no way does it compromise on sound; the Jabra Talk 25 is tried and tested, with high-quality sound and talk audio.
Shop Now
Jabra Talk 35
With noise-cancelling properties and crystal-clear sound, the Jabra Talk 35 is engineered for those always on the go, needing full concentration.
Shop Now
Jabra Speakers

Experience in-car audio like never before, with Jabra Bluetooth Speakers for your car.
Whether you're taking the kids to school or commuting to your next business meeting, the range of Jabra Speakers allows you to drive whilst still listening to your favourite tunes and taking calls hands-free.
Find out more about Jabra Speakers available at Halfords over on the right. below.
Jabra Drive Speaker
The perfect road companion, the Jabra Drive Bluetooth Speaker will make commuting a new experience.
This small and easy-to-use Jabra Speaker helps you to get to your destination with voice-guided directions, streamed from your smartphone.
Shop Now
Jabra Freeway In-Car Bluetooth Speaker
The Jabra Freeway is the first in-car speaker-phone to feature a three-speaker stereo system and Virtual Surround Sound.
This in-car speaker-phone creates crisper, clearer audio, allowing you to make calls with ease and listen to your music.
Shop Now