JVC Car Radio & Bluetooth Stereo
JVC are a consumer technology brand, producing quality in-car audio devices and radios.
From JVC In-Car Stereos to the JVC CarPlay device, this innovative brand creates technology for all customers' needs and desires.
JVC are part of the JVC-Kenwood Corporation based in Japan, with a mission to "create excitement and peace of mind for the world."
Discover their incredible range of life-changing car radio products today.
JVC In-Car Stereos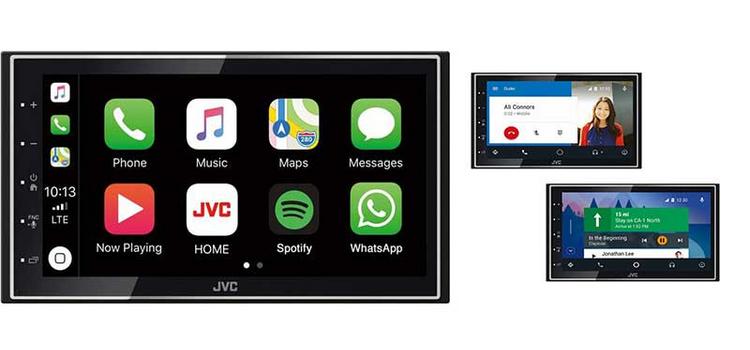 JVC In-Car Stereos provide highly up-to-date technology combined with an incredible listening experience to ensure your car journeys are enjoyable and unforgettable.
Whether you're just commuting to work, or dropping the kids to school, your JVC In-Car Stereo will provide everything you'll need as you get there.
Check out our favourite JVC Touchscreen Car Stereos over on the right. below.
JVC KW-M745DBT Car Stereo
This JVC Touchscreen Car Stereo is perfect for those looking for technology at their fingertips.
The 6.8-inch screen monitor displays everything you need, from Spotify to maps and phone calls, this interactive JVC In-Car Stereo takes the stress out of driving.
JVC CarPlay and Android Auto allow you to sync your smartphone to the device in order to stream your music, chat on the phone or guide you to your next destination - all without having to lift a finger.
Shop Now
JVC Car DAB Radios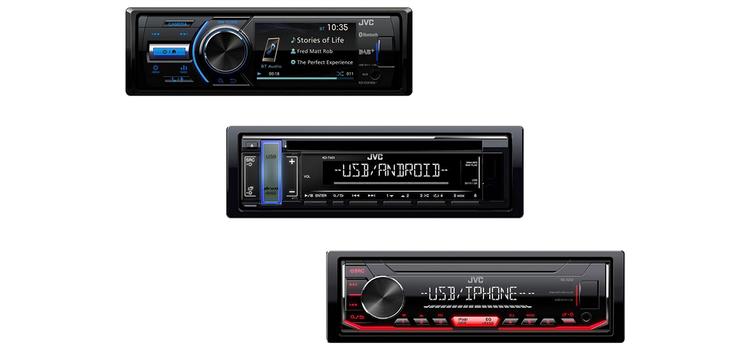 If you're looking for a purely sound-oriented device rather than a touchscreen radio, JVC Car DAB Radios are the perfect solution.
From Bluetooth connectivity to incredible sound quality, JVC Car Radios are the perfect accompaniment when you're driving.
Discover our favourite Car Stereo JVC model available at Halfords over on the right. below.
JVC KDX-262 FM Car Stereo
The  JVC KDX-262 FM Car Stereo , has been specically designed for digital music. It has a Short body Digital Media Receiver with Front USB/AUX Input for full iPhone/iPod and Android music playback and control via the front USB. Listen to your favourite tracks, charge your battery or tune into FM stations.
Shop Now