Pioneer Car Stereos
Enjoy high-tech entertainment in your car with the Pioneer car audio range available at Halfords.
We have a top selection of Pioneer car stereos for you to choose from, each offering cutting-edge sound quality and stylish design.
What's more, Halfords can fit your new Pioneer head unit into your vehicle for a low cost so that you can drive away from the store with it set up and working.
Find out more and check out our favourite Pioneer Car Stereos below.
Listen your way with Pioneer Car Audio
The Pioneer car stereos available at Halfords allow you to listen to your music in a variety of different ways. Filled with features, As well as DAB radio, many of our Pioneer head units also include a front auxiliary connection, USB port, Apple CarPlay, so you can connect to your media however you prefer. Boost your sound system now alongside your set of Pioneer speakers.
Is your Pioneer car stereo Apple CarPlay enabled?

Our Pioneer car stereo Apple CarPlay range means you can have an intuitive interface on a large multi-touch screen within easy reach. It's the innovative, safer and more exciting way to use your iPhone in the car.
CarPlay gives iPhone users an easy way to make calls, use Maps, listen to your favourite tunes and access your messages with just a word or a touch.
Ready to for a superior stereo system experience? Our range of Pioneer Apple CarPlay enabled stereos are a perfect choice.
Pioneer SPH-8TAB-BT Detachable Tablet FM Car Stereo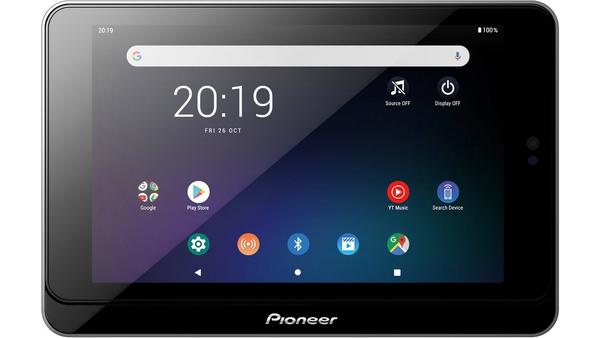 Pioneer's SPH-8TAB-BT offers a new approach to the typical tablet receiver. Take it home, download the apps you need via Google Play Store and simply mount the SDA-8TAB tablet in the SPH-T20BT receiver in your car and enjoy a smarter connected driving experience on an 8"" screen. Play music and videos, take pictures and video's, enjoy wireless audio streaming via Bluetooth, the 13-band Graphic Equaliser, make use of the 3 RCA Pre-Outs. The possibilities are endless.
Pioneer SPH-DA130DAB car stereo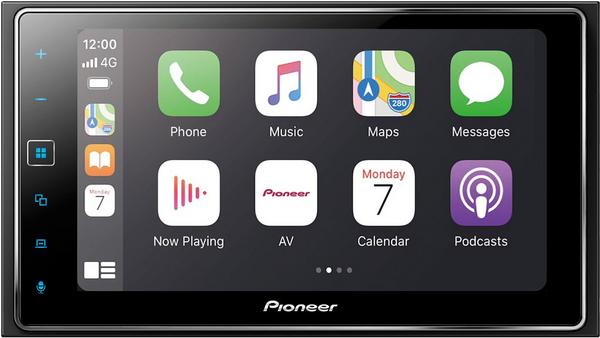 Upgrade from the Pioneer SPH-DA120 to the SPH-DA130DAB from Pioneer to bring great entertainment to your car!
Whether you're on Android or iPhone, connect using a single USB cable to allow you to control Apple CarPlay and Waze (Via AppRadio Mode +) from your dashboard. Packed full of features including DAB/DAB+ Digital Radio, Bluetooth and streaming and hands-free, you can remain safe and smart and free to talk while on the road.
Pioneer SPH-10BT Smartphone Receiver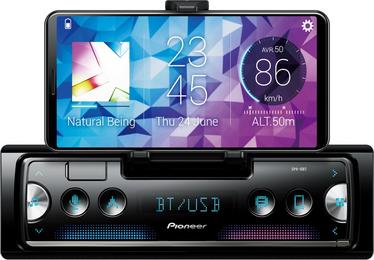 Designed to provide safer and easier access to your smartphone apps and music library at your finger tips with voice recognition and an easy to navigate homescreen.
The Pioneer's SPH-10BT Smartphone Receiver connects to the new Pioneer Smart Sync app – various colour and sound adjustments offer a superior sound experience. Simply connect your smartphone in to the built-in robust cradle, then either wirelessly or wired, pair the free Pioneer Smart Sync app to enjoy a smarter, connected driving experience.
How do I get my Pioneer car stereo fitted?
If you're buying your pioneer car stereo in-store, speak to one of our car audio experts and we'll be more than willing to help!
If you're buying your pioneer car stereo online, you can have it fitted by selecting the Click & Collect option in the checkout.