Tile
Tile works to help people locate the things that matter most to them; from keys to wallets and phones, Tile products are a must-have for anyone with an ounce of forgetfulness.
With a global community spanning over 230 countries and territories, Tile helps people find more than 3 million items every day.
Backed by Bessemer Venture Partners, GGV Capital and Khosla Ventures, Tile is available around the world after starting up in San Mateo, California.
The Tile Platform allows businesses to integrate Tile services into their own products, ensuring that work-property is kept safe and employees can be responsible for their equipment outside the workplace.
With over 90% of US retail market share and the world's largest lost-and-found community, it's no surprise that Tile is the world's best-selling tracker.
Read more about the Tile bluetooth product available at Halfords below
.
Tile Mate Bluetooth Tracker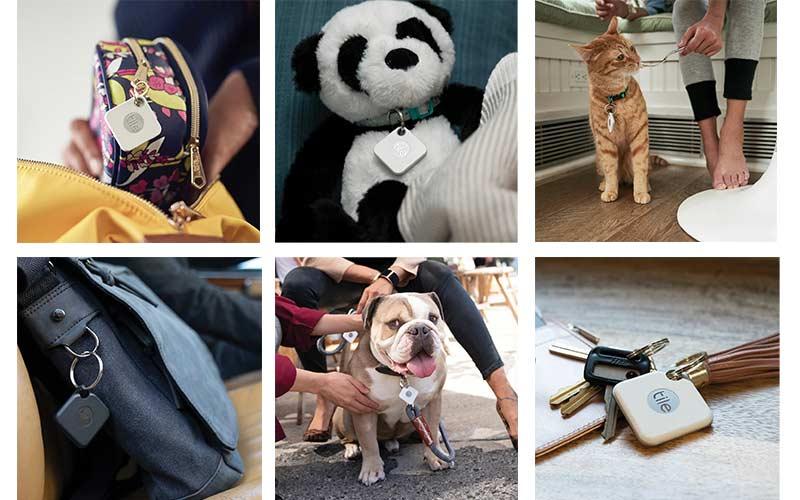 Halfords are proud to stock the world's best-selling Bluetooth tracker, the new Tile Mate.
Halfords are proud to stock the world's best-selling Bluetooth tracker, the new Tile Mate.
The Tile Mate is small yet does a lot for users; the Tile Mate Bluetooth Tracker is able to attach to keys, purses or anything else that you find valuable to you.
Whether you're always misplacing your house keys, or you can never remember where you leave your smartphone, Tile Mate works to assist you in helping you find those misplaced items.
Loop through your keys as you would any other addition to your keychain - you now have a tracker on your most prized possessions, without noticing.
The Tile Mate Key Finder can be helpful in times of need; whether you're rushing to get out the door to work on time, or you need your phone to make an important call, your Tile Mate will be there to help you find those things you need with the push of a button.
The incredible thing about the Tile Mate is that you can also find your phone, using your Tile Mate device; simply double press the Tile button on your Tile Mate, and your phone will ring, even when it's on silent.
With a 50% louder boosted ring and a range of up to 150 feet, your stuff is more findable than ever with a Tile Mate Bluetooth Tracker.
The Tile app remembers when and where you left something behind - you can see your Tile Mate on your app so you can scoop it up when you're next there or head to its location if you're needing it.
With an incredible community of users, the Tile Mate lets other Tile users help you if your Tile Mate is further than the 150 feet communicative distance.
The Tile app runs on your smartphone and allows other Tile Mate users to send location updates on your map, aiding you in finding your possessions when you need them the most by being able to locate other devices via the app.
The Tile Mate's Replaceable Battery lasts for over one year from activation, therefore you are able to easily replace the battery yourself when the battery life does end.
Get your own Tile Mate Bluetooth Tracker from Halfords today.
Shop Now