Fiamma Jumbo Level Blocks (2)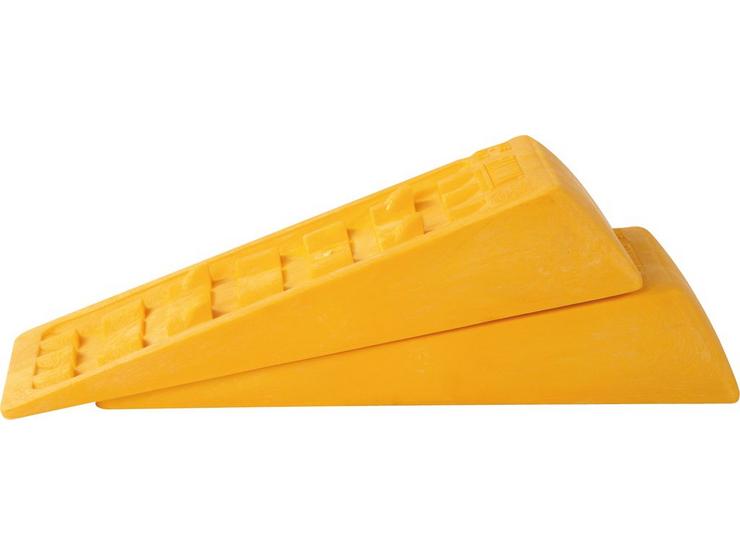 10 people are viewing now
5 purchases during last 48 hours
Fiamma Jumbo Level Blocks (2)
Type : Wheel Chocks & Levellers
Size : 50 x 20 x 9 cm
Fiamma Jumbo Level Blocks (2)
Features Set of 2
UV-resistant polyethylene
Practical self-locking overlap system
Maximum axle weight 14 tons
Dimensions: 60cm x 26cm x 12cm (at its highest point)
Weight: 5.8kg
The Fiamma Jumbo Level Blocks are perfect for motorhomes with twin tyres. The Jumbo Levelling System uses two extra durable levels made from polyethylene to ensure the ideal level for your motorhome. With a practical self-locking overlapping system for added height and a maximum axle weight of 14 tons, these wide and long levels are perfect for any levelling situation.
Extra Info:
Level blocks and wheel chocks keep your caravan sat level on the caravan site.
Caravan levellers for use on soft or muddy ground, together with chocks, jack pads and corner steady accessories.
Caravan levellers and chocks ensure that, regardless of the terrain, your home away from home is always level.
Levellers position plastic or aluminium blocks in such a way that a caravan sits level.
Grip tracks ensure the caravan has traction on a steep incline or soft muddy ground
Levellers and wheel chocks can be made from different materials and shapes. Depending on the ground in question, you might need only a small leveller, or you might need the biggest leveller you can get your hands on!
Chocks made out of plastic or rubber are more necessary on those steep inclines than they are on gentle slopes.