EM303A Gear Driven Automatic Caravan Mover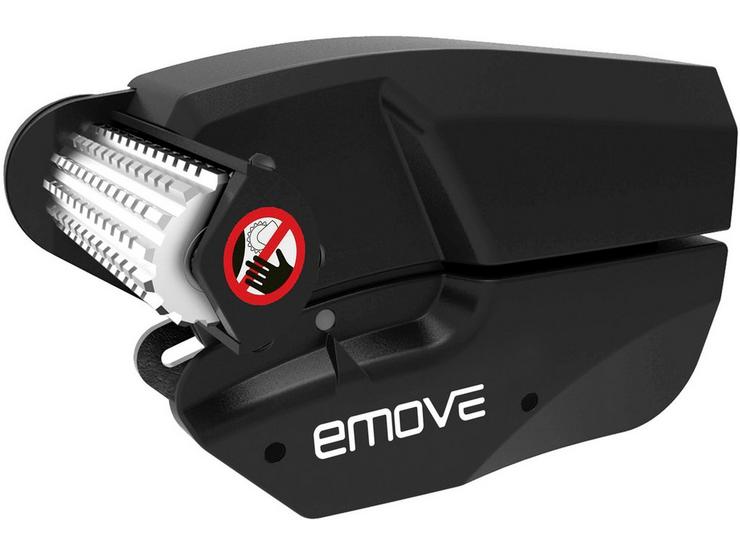 10 people are viewing now
5 purchases during last 48 hours
EM303A Gear Driven Automatic Caravan Mover
Adjust the positioning of your caravan in all seasons with automatic roller engagement
5 Year Warranty
EM303A Gear Driven Automatic Caravan Mover
Adjust the positioning of your caravan in all seasons with automatic roller engagement

5 Year Warranty
Designed for large single axle caravans & medium-sized twin axle caravans

Gear driven motor mover
Automatic roller engagement
The EM303A Gear Driven Automatic Caravan Mover from Leisurewize takes the EM303 to another level. Featuring the same features as EM303, the EM303A removes the need to manually engage the roller to your caravan's tyre as it does this automatically at a touch of the button.
Just like the EM303, the EM303A assists with adjusting the positioning of your caravan without having to hitch up to your vehicle. And thanks to its all-season covers, it is specially designed for all year round usage. These covers protect the mover from rain, snow, dust, dirt, mud and any other kind of residue.
Specifications:
Automatic engage

Gear driven motor mover

Designed for large single axle caravans & medium-sized twin axle caravans

H 30cm x W 22cm x D 20cm

Weight: 27KG

Charging Voltage: 12v DC

Average current consumption: 20Amp

Maximum current consumption: 100Amp

Speed: Ca./approx 9cm/sec.

Handset Battery Requirement: 1 x PP3 (NON-RECHARGEABLE ONLY)

Weight: Ca./approx 34kg (excl.accu/battery)

Max. total weight single axle: 1800kg (1600kg at 18% slope)

Max. total weight double axle (with 2 motors): 1800kg (1600kg at 18% slope)

Product Material: Coated Steel, ABS, PVC
5 year warranty
This mover comes with an intuitive remote control that allows you to auto-engage and manoeuvre your caravan forwards, backwards as well as turning it right or left. And with it having a durable alloy roller, it firmly grips onto your caravan's tyre to deliver a consistent performance.
It is suitable for both single & double axle caravans, with the latter requiring two motors, and it supports a maximum total weight 1800kg (1600kg on 18% upward slope).
Comes with a 5 year warranty*
IMPORTANT: Do not use rechargeable PP3 batteries when using the handset. It is only compatible with NON-RECHARGEABLE ONLY
*Needs to be registered