Polisport Bubbly Mini Plus Child Bike Seat
ONLINE EXCLUSIVE
On Offer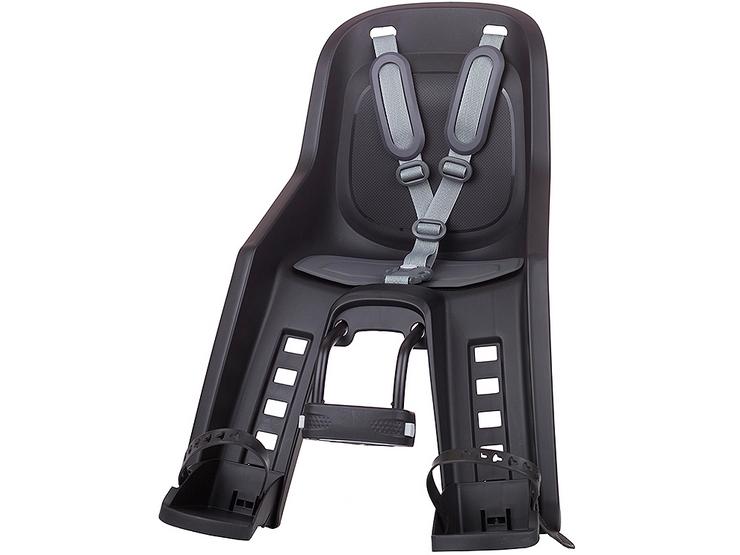 10 people are viewing now
5 purchases during last 48 hours
Polisport Bubbly Mini Plus Child Bike Seat
Seat Type : Front Frame
Harness Type : 3 Point
Reclining Seat : No
Polisport Bubbly Mini Plus Child Bike Seat
Childproof safety buckle
Adjustable footrests in 5 positions
Adjustable 3-point safety harness
Ability to move the seat backward and forward in 2 positions
Waterproof cushion - extra comfort and even easier to clean
Seat weight: 3,81 kg / 8,4 lb
Seat dimensions: Width 381x height 420x depth 503
The
Polisport Bubbly Mini Plus Child Bike Seat
is the ideal bike seat for transporting small children in front of the bicycle. This front seat allows the transport of children from 9 to 15 kg and can be applied in the front in the head tube. This model has two mounting options for application in wider and narrower tubes. The frame holder allows to install/release the baby seat from the bike in seconds by pushing a button. Mounting kit includes an adjuster for small head tubes. All tools and mounting kit required for assembling the seat are included. Simple and sturdy, this seat is the perfect solution for your day-to-day usage.
Fitting Requirements:
Fits to the front of the bike attaching to the frame, it fits round or oval tubes with diameters of 22-40mm. The Frame mount requires an available length of 35mm.