M:Part Primo Twin-Leg Kickstand 24-29", Suitable For E-Bikes To 40kg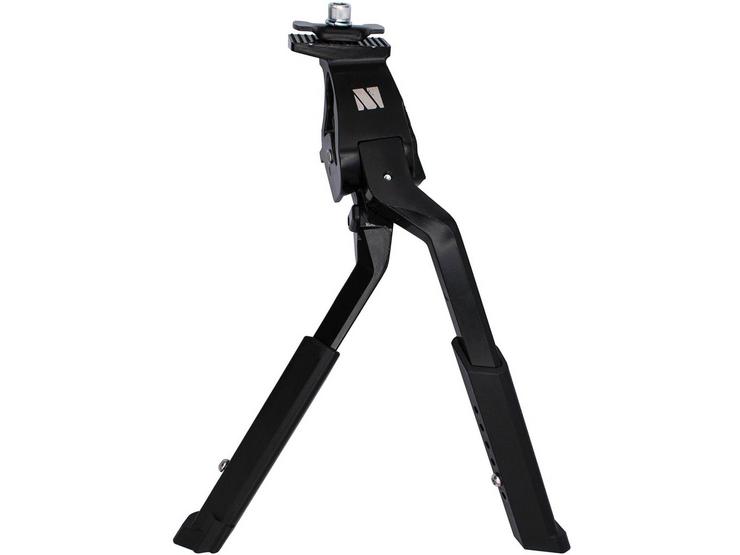 10 people are viewing now
5 purchases during last 48 hours
M:Part Primo Twin-Leg Kickstand 24-29", Suitable For E-Bikes To 40kg
Mounts to chainstay bridge
Can support max bike weight of 40kg
Fits bikes with 24 - 29 inch wheels
M:Part Primo Twin-Leg Kickstand 24-29", Suitable For E-Bikes To 40kg
A high quality cast aluminium twin leg kickstand

Both legs fold under left chainstay to avoid contact with drive-train

Big feet provide extra stability for heavily laden bikes

Adjustable for 24-29 inch wheels via 4mm hex key

Mounts to chainstay bridge

Designed for maximum overall bike weight of 40 kg (including e-bikes)
Introducing the high-quality Primo Twin-Leg Kickstand from M Part, designed to provide the ultimate level of support for heavier bikes – perfect for e-cargo bikes.
Crafted from durable cast aluminium, this twin leg kickstand offers unparalleled stability and support for your bike.

What sets it apart is its intelligent design, featuring folding legs that neatly tuck under the non-drive side chainstay, ensuring they stay clear of the drive-train. Big feet offer extra stability, perfect when heavily laden. Adjustability is a breeze with the 4mm hex key, accommodating wheel sizes ranging from 24 to 29 inches. The kickstand mounts directly to the chainstay bridge, offering a secure and reliable attachment. With a maximum overall bike weight capacity of 40kg, the Primo Twin-leg Kickstand from M Part offers unparalleled stability and reliability. Whether you're on the school run, at the supermarket, or enjoying a day at the park, this kickstand ensures your bike remains securely upright.