Wera Tools 899/4/1 SB Bit Holder 1/4"x50mm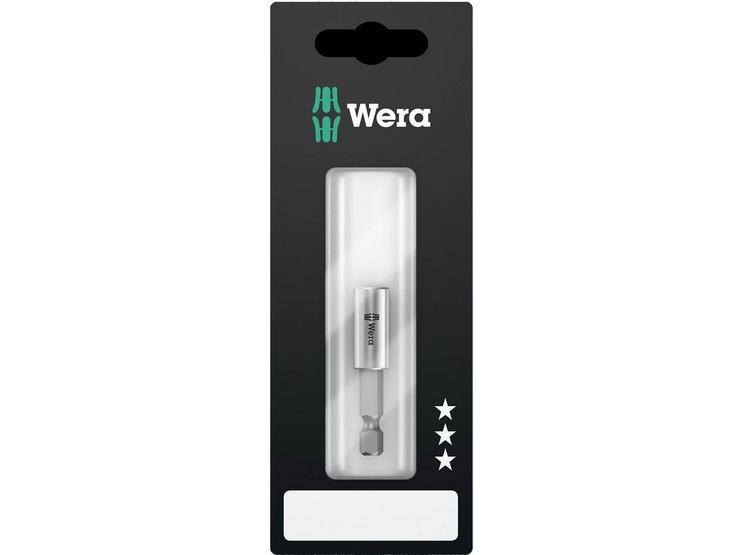 10 people are viewing now
5 purchases during last 48 hours
Wera Tools 899/4/1 SB Bit Holder 1/4"x50mm
Universal holder for the take-up of 1/4" hexagon head drive
Strong magnet ensures a secure hold
Stainless steel corrosion protection
Wera Tools 899/4/1 SB Bit Holder 1/4"x50mm
Size: 165x60x11 mm
Weight: 28g
Wera code: 05347100001

Wera 899/4/1 SB Universal bit holder for the take-up of bits with 1/4" hexagon head drive.

Stainless steel sleeve for special corrosion protection. The retaining ring ensures an optimum fit of the tool in the holder. The strong magnet holds the bits absolutely securely. 1/4" hexagonal, suitable for power screwdrivers with take-up as per DIN ISO 1173-F 6.3.