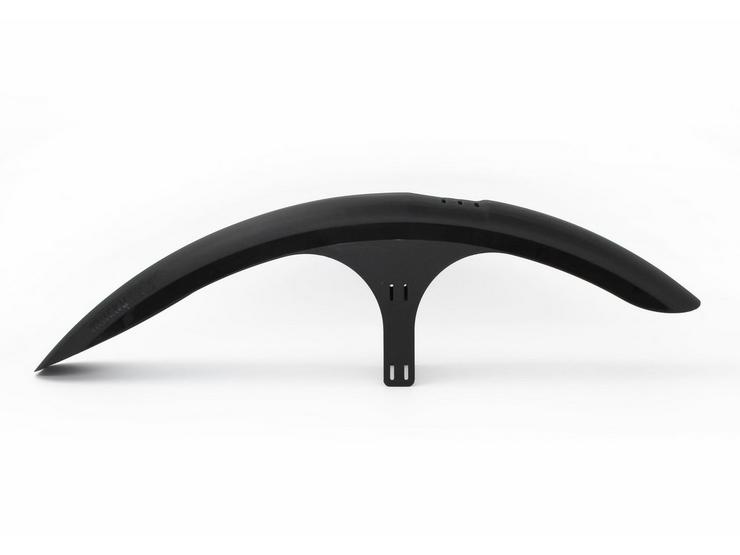 10 people are viewing now
5 purchases during last 48 hours
Discipline : MTB
Wheel size : 26" - 29"
Mucky Nutz MugGuard
Features & Benefits:
Long Mudguard - 600m long & Short Mudguard 400m long
Forward lip to catch and minimise spray
Sharp trailing edge to cut cloggy soil away from the tyre
Recessed arch area to increase tyre clearance
Wide upper arm profile to protect your seals and stanchions
Six fastenings, to anchor the guard firmly to the fork, so there is minimal movement even in the rockiest conditions
Multiple fastening slots for increased functionality
Supplied with re-useable Velcro for easy installation and quick-release
Gloss underside finish to shed mud and make for easy cleaning
Finished in a stealthy matt black with contrasting gloss features, the MugGuard is a sleek looking piece of kit
Living in the land of muck, Mucky Nutz has the perfect testing ground for designing and developing a high performing muck-muncher and it's fair to say many riders out there are pretty chuffed with the result... an award-winning, eco-savvy mudguard aka MugGuard.
Compatibility
Designed to fit 26-29 inch standard and boost suspension forks with tyres up to 3 inch wide.
It can also be used as a rear mudguard on some frames but this is not guaranteed, so please get in touch if unsure.
Material
Eco! Eco! Eco! The MugGuard is made from recycled PP, which has been modified to increase performance and durability against the elements, and at the end of its life can be recycled... Reduce, Reuse, Recycle!
When it comes to packaging, Mucky Nutz prefers a minimalistic approach, so you'll find the MugGuard and its Velcro neatly assembled to a simple cardboard hanger. No additional zip-ties or plastic in sight.