Prologo Scratch EVA Tirox Saddle 140mm, Black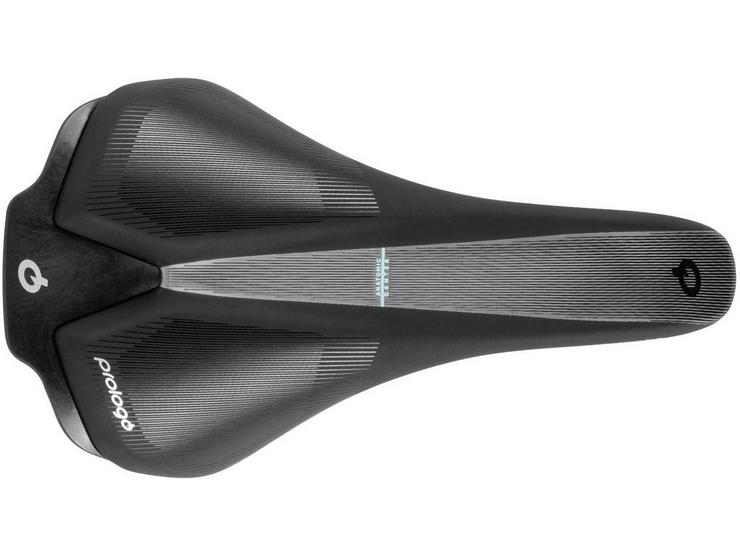 10 people are viewing now
5 purchases during last 48 hours
Prologo Scratch EVA Tirox Saddle 140mm, Black
Desinged specifically for women
Maximum support
Tirox Alloy Rail
Prologo Scratch EVA Tirox Saddle
Size: 250x140mm
Rail: Tirox Light Alloy 7mm
Cover: Microfibre
Padding: High density padding at the back, low density foam on front and middle
Weight: 232g
Colour: Black
For years, Prologo has worked closely with top UCI women's teams with an ambitious goal: to ensure every woman can ride like a champion.
The Prologo Scratch EVA is born, an ergonomic saddle with a racing DNA made exclusively for women. Designed to support the performance of both Word Tour champions and the most demanding female cyclists looking for maximum comfort even on long rides.
Anatomical shape specifically designed for the female body:
The Scratch EVA reflects the ergonomic T shape of the Scratch M5, a unisex multi disciplinary saddle that has already been distinguished at the highest level on road and off road. However, the anatomical shape of the Scratch EVA has been redesigned to better fit the female body by moving the saddle's anatomical centre 5mm forward. This solution allows the seat to be moved forward, thus increasing the support surface for the pelvis.
This resulted in a saddle that is still high performing, yet comfortable with compact dimensions that nevertheless allow improved freedom of movement for pedalling with maximum efficiency in every position.
Variable density padding and centre channel:
The padding is thicker in the back of the saddle and made from a high density foam that can offer maximum support. In contrast, the middle and front of the saddle has thinner padding made from low density foam to minimise pressure peaks. This difference in thickness and density was a targeted choice to adapt and optimise the seat to the female anatomy, eliminating numbness, pain and avoid reduction of blood circulation.
Finally, the front end of the saddle has been widened by 10mm and tilted downwards to ensure a better support surface in all situations.
Tirox:
The Tirox rail is made from a light alloy steel, creating a excellent balance between weight and strength, giving the saddle superior vibration absorption and less stiffness.