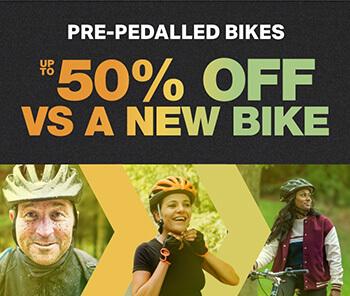 More for your money with one of our quality-assured, pre-pedalled bikes
Buy a pre-pedalled bike to save money and reduce waste
Each bike is safety checked and comes with a 12-month warranty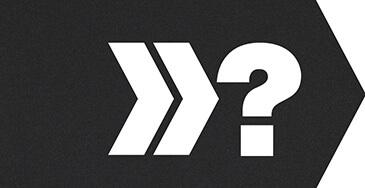 WHAT ARE PRE-PEDALLED BIKES?
These are pre-owned bikes that have been given a new lease of life by our experts
Each one is repaired and fully safety checked by an expert, including comprehensive checks of the frame and components
Each bike comes with a 12-month warranty, giving you peace of mind that you can ride away safely
HOW CAN I GET A PRE-PEDALLED BIKE?
You can get your hands on pre-pedalled bikes in any of our Halfords retail stores.
As these bikes are not currently available on our website, we recommend you visit your local store to see our range.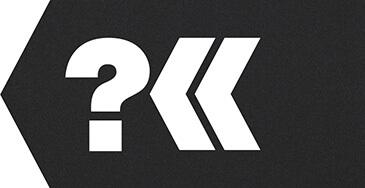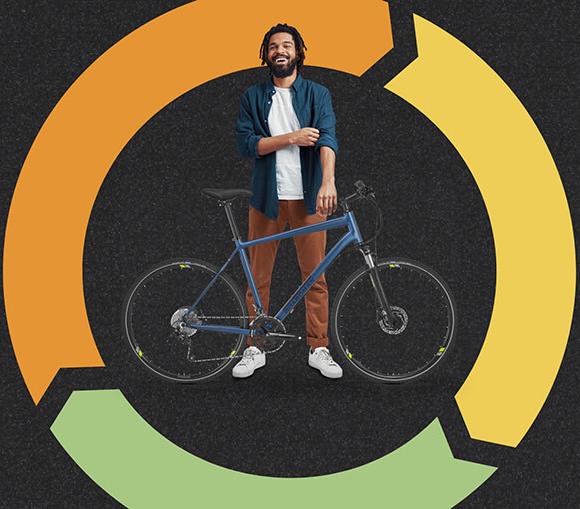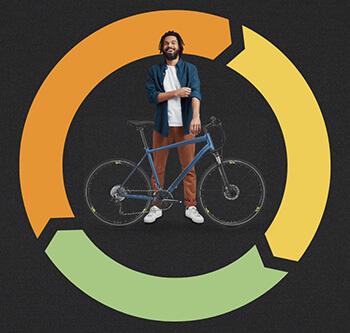 Xtending every bike's journey
At the Halfords Bike Xchange, we're committed to reducing both our waste and our CO2 emissions. Here's how:
Each bike that's expertly restored and sold to our customers results in an estimated 157.7kg CO2 emissions saving (versus buying a new bike).
If we restore 100,000 bikes, this will lead to an estimated 15,770 tonnes of CO2 saved!
If a bike can't be resold by Halfords, we'll share this with our charity partners who repair and donate bikes to African communities.
If a bike is unrepairable, it will be sent to our charity partner Re-cycle so that they can recover the valuable materials.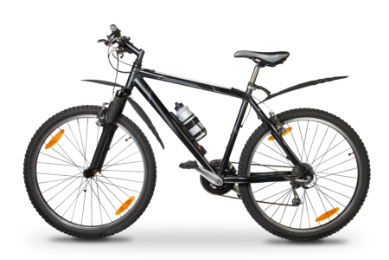 If you have an old Halfords bike gathering dust at home, at the Halfords Bike Xchange we'll happily take it off your hands.
Get a free valuation from our in-store experts.
Exchange your bike for a Halfords gift card worth up to £1000/€1300*.
Spend your gift card online, in our retail stores or in our garages on a new bike or any other Halfords product or service**. (Plus, you'll get up to 2 years to spend it).
Once you've accepted your valuation, we'll safety check your bike and then sell it in our stores as part of our pre-pedalled bike scheme. So, you'll get a great deal plus the knowledge that you're helping to reduce waste and someone else is getting joy from your old bike.
*Saving is calculated on the overall comparison between the RRP of new similar bikes and pre-pedalled bikes, which is dependent on the make, model and grade of the bike. For further information on pre-pedalled bike grades and prices visit Halfords.com. **Excludes gift cards and car parts fulfilled by car parts express
Frequently Asked Questions
Yes, all Halfords stores are currently selling pre-pedalled bikes. However, we're not selling these bikes online, so stock is based on availability in the store when you visit.
Appointments aren't necessary and you can simply call into one of our stores and see what second-hand bikes are available. Please note there will be a limited selection of bikes in stores and unfortunately these are not available to view online in advance.
We are currently only selling pre-pedalled bikes in our stores, and they are not available on our website.
No, the price indicated on the bikes takes in to account the age, condition and any repairs we have had to perform on the bike to ensure it is safe to ride.
No, all our pre-pedalled bikes are owned by individuals who have purchased the bike for personal use only.
When the bike is traded in, the store checks two forms of ID from the seller to ensure this matches the details of the previously purchased bike.
All our pre-pedalled bikes come with a 12-month warranty as standard and have been fully safety checked. Please refer to the terms and conditions which outline the 12-month warranty.
A CycleCare package is available for all Halfords pre-pedalled bikes. On adult bikes these start from only £13.33 per year for a 3-year plan.
If you change your mind and no longer want the pre-pedalled bike that you have purchased, you have the right to return the bike to the store from which you bought it within 14 days from receipt and receive a refund. Your refund may be subject to a reduction to reflect any reduction in the value of the second-hand bike. To be eligible for a refund, you must also provide your proof of purchase.
Bikes must be collected within 7 days of purchase and full payment is required up front in order to secure the bike.
Terms & Conditions
1. Definitions
In these Conditions, the following definitions shall apply
Bike Xchange Bike: the bike set out in the Order that is either: (a) second-hand, (b) a bike that has been returned by a customer, or (c) a bike that has been damaged in transit but has not previously been ridden, all of which have been repaired as necessary and undergone a Halfords PDI Check in accordance with clause 3 of these Conditions.
Business Day(s): a day (other than a Saturday, Sunday or public holiday) when banks in London are open for business.
Conditions: the terms and conditions set out in this document as amended from time to time in accordance with clause 9.
Contract: the contract between Halfords and the Customer for the sale and purchase of a Bike Xchange Bike in accordance with these Conditions.
Customer, you, your: the person who purchases the Bike Xchange Bike from us.
Event Outside Our Control: has the meaning given in clause 8.
Halfords, we, us, our: means Halfords Limited (company number 00103161) of Icknield Street Drive, Washford West, Redditch, Worcestershire B98 0DE.
Halfords PDI Check: the pre-delivery inspection carried out by Halfords on all Bike Xchange Bikes following any necessary repairs.
Order: the Customer's request to purchase the Bike Xchange Bike submitted in-store. 
Valuation Assessment: the service and repair assessment carried out by Halfords on all Bike Xchange Bikes.
In these Conditions, the following rules apply:
1.1. A person includes a natural person, corporate or unincorporated body (whether or not having separate legal personality).  
1.2. A reference to a party includes its personal representatives, successors or permitted assigns.  
1.3. Any phrase introduced by the terms including, include, in particular or any similar expression shall be construed as illustrative and shall not limit the sense of the words preceding those terms.  
1.4. A reference to writing or written includes e-mails. 
2. The Contract
2.1. The Order you place in-store constitutes an offer to purchase the Bike Xchange Bike in accordance with these Conditions.  
2.2. The Order shall only be deemed accepted by us, and a Contract formed when you have paid for the Bike Xchange Bike and monies have been received by us. 
2.3. We will retain details of your Order in our database and these details can be made available to you on request from our customer services team. 
3. Product Information 
3.1. All Bike Xchange Bikes may have been; 
(a)  used previously; or 
(b) rejected by Halfords on receipt from the manufacturer due to cosmetic damage suffered in transit. 
3.2. Prior to sale, all of our Bike Xchange Bikes are subject to: 
(a) the Halfords Valuation Assessment; 
(b) any servicing or repairs required following the Halfords Valuation Assessment; and 
(c) the Halfords PDI Check. 
3.3. Bike Xchange Bikes are sold as seen and described in-store. We reserve the right to amend the description and price at any time. 
4. Price Information 
4.1. Except as set out below, the price of the Bike Xchange Bikes is the price set out in-store at the time you submit your Order.  
4.2. The price of the Bike Xchange Bikes is determined following the outcome of the Halfords Valuation Assessment and in consideration of any cosmetic defects. 
4.4. The price of the Bike Xchange Bikes is inclusive of VAT (where applicable) at the current rate chargeable in the UK. Halfords VAT number is 797 0776 69. 
5. Refunds and Returns
5.1. Subject to the remainder of this clause 5, if you change your mind and no longer want the Bike Xchange Bike that you have purchased, you have the right to return that Bike Xchange Bike to the store from which you bought it within 14 days from receipt and receive a refund. Your refund may be subject to a reduction to reflect any reduction in the value of the Bike Xchange Bike. In order to be eligible for a refund, you must also provide your proof of purchase.
5.2. We will refund you on the credit card or debit card used by you to pay. If you used vouchers to pay for the Bike Xchange Bike we may refund you in vouchers. 
5.3. Because you are a consumer, we are under a legal duty to supply goods that are in conformity with this Contract. As a consumer, you have legal rights in relation to goods that are faulty or not as described. These legal rights are not affected by your right of return and refund in this clause 5 or anything else in these Conditions. Advice about your legal rights is available from your local Citizens' Advice Bureau or Trading Standards office. 
6. Complaints and Queries 
6.1. If you are not happy with any aspect of our service or if you have any queries or comments relating to your Bike Xchange Bike, please contact us and we will do everything we can to help you. 
6.2. If we have exhausted our internal complaints handling procedure and we inform you in writing that we cannot settle your complaint, you have the option of referring your complaint to an Alternative Dispute Resolution ("ADR") provider to deal with the same. We are not obliged to use a specific ADR provider or procedure, however, a list of certified providers can be found at https://www.tradingstandards.uk/commercial-services/adr-approved-bodies. Alternatively, you can refer the complaint to the EU Commission's Online Dispute Resolution (ODR) Platform at wwww.odreurope.com. Please note that we are not obliged to participate in ADR. 
7. Liability and Guarantee
7.1. If we fail to comply with these Conditions, we are responsible for loss or damage you suffer that is a foreseeable result of our breach of these Conditions or our negligence, but we are not responsible for any loss or damage that is not foreseeable. Loss or damage is foreseeable if it is an obvious consequence of our breach or if it was contemplated by you and us at the time we entered into this Contract. 
7.2. Except where expressly stated otherwise and agreed in writing with you, we only supply the Bike Xchange Bikes for domestic and private use. You agree not to use the Bike Xchange Bikes for any commercial, business or resale purposes, and we have no liability to you for any loss of profit, loss of business, business interruption, or loss of business opportunity. 
7.3. We do not in any way exclude or limit our liability for:  
(a) death or personal injury caused by our negligence;  
(b) fraud or fraudulent misrepresentation;  
(c) any breach of the terms implied by section 9 to 11, or 17 of the Consumer Rights Act 2015; and  
(d) defective products under the Consumer Protection Act 1987. 
7.4. All Bike Xchange Bikes come with a 12-month guarantee. Therefore, subject to the exclusions set out at 7.5 – 7.7 below, we will repair any defects with the Bike Xchange Bikes for free for a period of up to 12 months from the date of purchase by you. 
7.5. The warranty described at 7.4 is subject to the following exclusions: 
(a) wear and tear - it is important to understand that all bike parts are subject to general wear and tear, frames and forks included. This is where a bike part has simply done what was expected of it and has worn out or failed through general use. Some of the more common parts subject to general wear and tear are usually the drivetrain, brakes and tyres; and 
(b) Failure of components caused by misuse, lack of servicing and/or care. 
7.6. Your warranty will be void if the Bike Xchange Bike is modified or altered in a way that affects the geometry of it and/or puts unnecessary stress on the bike. 
7.7. This warranty applies only to Bike Xchange Bikes used under normal riding conditions. The components specified on all terrain cycles are guaranteed for normal off-road use. However, no cycles sold by Halfords are guaranteed to withstand stunt riding, jumping, trials riding, misuse, accidents, lack of maintenance, abuse, use in competition or commercial use (e.g. hire). This guarantee does not affect your statutory rights.
8. Events Outside Our Control 
We will not be liable or responsible for any failure to perform, or delay in performance of, any of our obligations under a Contract that is caused by an Event Outside Our Control. An Event Outside Our Control means any act or event beyond our reasonable control, including without limitation strikes, lock-outs or other industrial action by third parties, civil commotion, riot, invasion, terrorist attack or threat of terrorist attack, war (whether declared or not) or threat or preparation for war, fire, explosion, storm, flood, earthquake, subsidence, epidemic or other natural disaster, or failure of public or private telecommunications networks or impossibility of the use of railways, shipping, aircraft, motor transport or other means of public or private transport. 
9. Variation 
Halfords amends these Conditions from time to time. Each time you order goods from us, the Conditions in force at the time of your Order apply to the Contract between you and us. 
10. Communications between us 
10.1. Any notice or other communication given to you under or in connection with the Contract shall be in writing (including email), addressed to you at the address that you have specified to us in writing in accordance with this clause, and shall be delivered personally, sent by pre-paid first class post, recorded delivery, commercial courier, fax or e-mail. 
10.2. A notice or other communication shall be deemed to have been received: if delivered personally, when left at your address; if sent by pre-paid first class post or recorded delivery, at 9.00 am on the second Business Day after posting; if delivered by commercial courier, on the date and at the time that the courier's delivery receipt is signed; or, if sent by fax or e-mail, one Business Day after transmission. 
10.3. The provisions of this clause shall not apply to the service of any proceedings or other documents in any legal action. 
11. Other Important Terms 
11.1. We may transfer our rights and obligations under a Contract to another organisation, but this will not affect your rights or our obligations under these Conditions. 
11.2. This Contract is between you and us. No other person shall have any rights to enforce any of its terms. 
11.3. Each of the paragraphs of these Conditions operates separately. If any court or relevant authority decides that any of them are unlawful or unenforceable, the remaining paragraphs will remain in full force and effect. 
11.4. If we fail to insist that you perform any of your obligations under these Conditions, or if we do not enforce our rights against you, or if we delay in doing so, that will not mean that we have waived our rights against you and will not mean that you do not have to comply with those obligations. If we do waive a default by you, we will only do so in writing, and that will not mean that we will automatically waive any later default by you.
11.5. These Terms are governed by English law. You and we both agree to that the courts of England and Wales will have non-exclusive jurisdiction. However, if you are a resident of Northern Ireland you may also bring proceedings in Northern Ireland, and if you are a resident of Scotland, you may also bring proceedings in Scotland. The only language in which the Contract can be concluded is English.