Muc-Off Motorcycle Premium Anti-Fog Treatment - 35ml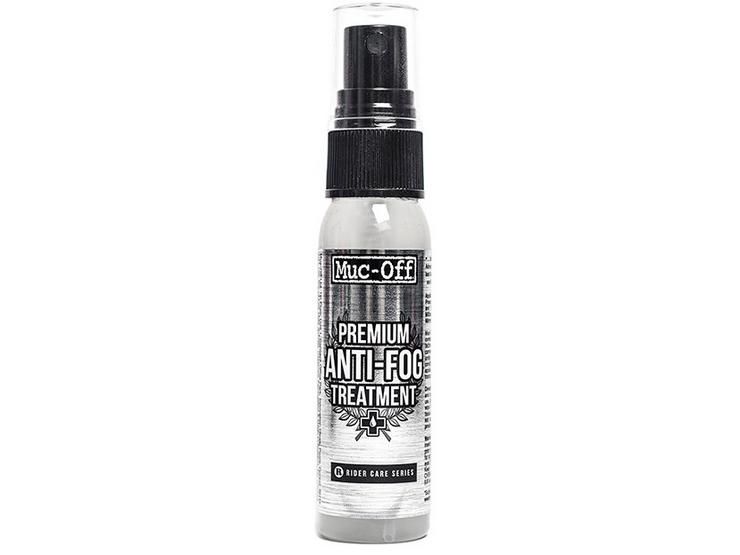 10 people are viewing now
5 purchases during last 48 hours
Muc-Off Motorcycle Premium Anti-Fog Treatment - 35ml
Product Type : Anti-Fog
Suitable For : Helmet and Visor
Muc-Off Motorcycle Premium Anti-Fog Treatment - 35ml
The Muc-Off Motorcycle Premium Anti-Fog Treatment uses cutting-edge moisture absorption technology with an anti-mist formula to create a transparent, micro-thin coating that ensures clear vision, even under the most treacherous motorcycling conditions. Lasting for up to 5 days, just spray on the outside of your swim goggles or sports glasses to get the job done.
Features & Benefits:
Completely biodegradable containing no harmful acids, CFCs or solvents
Can be used on the outside of the visor to make rain bead off, allowing for further improved vision
Anti-static and safe on plastics and glass
Ideal for MX and ski goggles, snowboard goggles, helmet visors, glasses & car mirrors
Hazards and Warnings:
Danger:
Highly flammable liquid and vapour.
Warning:
May cause serious eye irritation.
Additional Note:
How to use:
Step 1. Ensure the area is clean and contaminant-free.
Step 2. Shake the bottle to activate the formula.
Step 3. Spray a light mist of the Anti-Fog Treatment onto the surface.
Step 4. Wipe gently with a dry tissue.
Hazards & Warnings

Danger: Highly flammable liquid and vapour

Warning: Causes serious eye irritation