Tru Tension Bike Cleaner 1L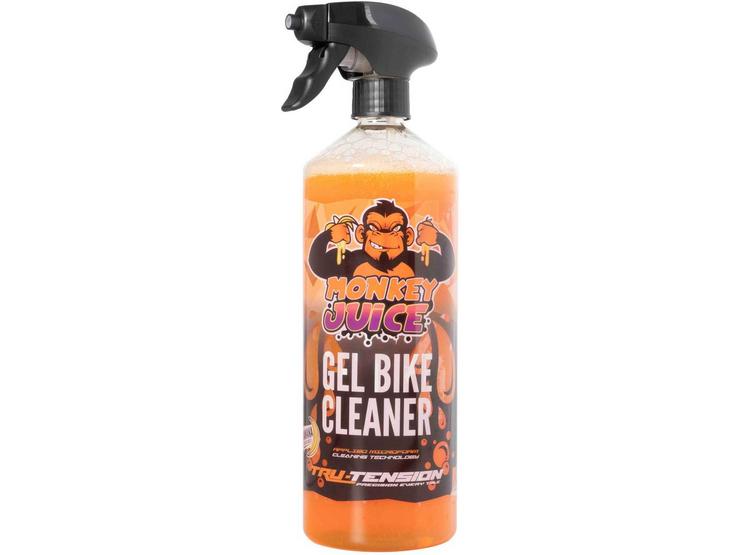 10 people are viewing now
5 purchases during last 48 hours
Tru Tension Bike Cleaner 1L
Suitable For : Bodywork and Paintwork
Product Type : Motorcycle Cleaner
Tru Tension Bike Cleaner 1L
The Tru Tension Monkey Juice Bike Cleaner is specifically formulated to instantly lift and remove stubborn dirt and grime generated from riding. The applied MicroFoam science uses microscopic foam generated by our industry leading formulation to quickly and effortlessly remove dirt in any conditions.
The foaming formulation clings to the surface of the bike and penetrates tiny holes and quickly lifts particles away from the surface. The formulation is completely biodegradable and contains no harmful surfactants, salts, chemicals or acids.
Once rinsed with the Cleaner, your bike is left with a micro layer protective coating, which reduces dirt build up and makes future cleaning a breeze.
The Monkey Juice is safe to use on all surfaces, including paint, carbon, rubber and brake components.
Features & Benefits:
Juicy fragrance
Fast-working formula
Features a dirt repellent finish
Highly ecofriendly with 98% less plastic
Additional Note:
How to use:
Step 1: Shake the Monkey Juice bottle well.
Step 2: Spray onto dirty surface (most effective with a wet surface).
Step 3: Leave the gel foam to get to work for 2-3 minutes.
Step 4: Agitate with a brush or sponge where appropriate.
Step 5: Rinse thoroughly.
Step 6: Ride on!