Tru-Tension PrimeShine Motorcycle Brake Cleaner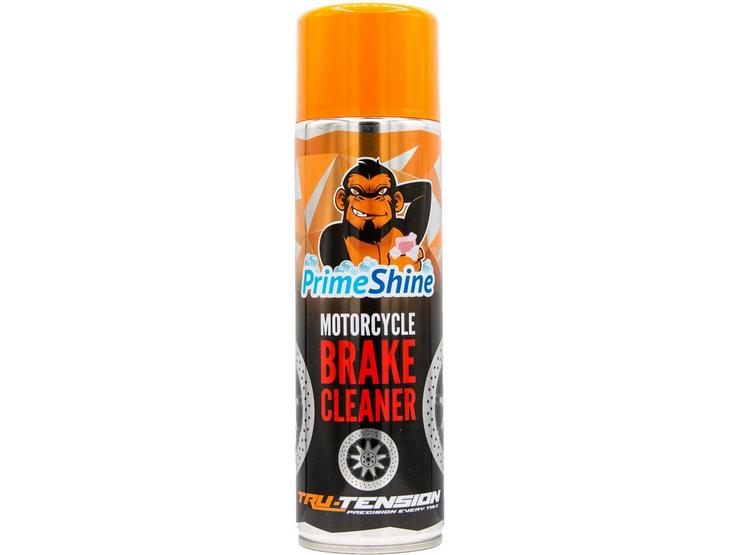 10 people are viewing now
5 purchases during last 48 hours
Tru-Tension PrimeShine Motorcycle Brake Cleaner
Suitable For : Wheels and Brakes
Product Type : Brake Cleaner
Tru-Tension PrimeShine Motorcycle Brake Cleaner
The Tru-Tension PrimeShine Motorcycle Brake Cleaner is designed to rapidly remove dirt, dust, carbon and oil build up on all braking components to enhance your motorcycle's braking performance. It's quick dry action allows you just enough time to wipe away any residual dirt for prime braking power.
Features & Benefits:
Effectively removes dirt and contaminants from brake components
Optimizes braking performance
Safe to use on rubbers and seals
High powered nozzle for extended reach
Quick dry action enables easy use
Banana fragrance
Perfect for all brake types
Hazards and Warnings:
Danger:
Extremely flammable aerosol.
Warnings:
Pressurized container. May burst if heated.
Causes skin irritation.
May cause drowsiness or dizziness.
Toxic to aquatic life with long-lasting effects.
Note: Always use a well ventilated area. Not suitable for painted surfaces or rubber components.
Hazards & Warnings

Danger: Extremely flammable aerosol
Warning: Pressurized container: may burst if heated

Warning: Causes skin irritation

Warning: May cause drowsiness or dizziness
: Toxic to aquatic life with long lasting effects