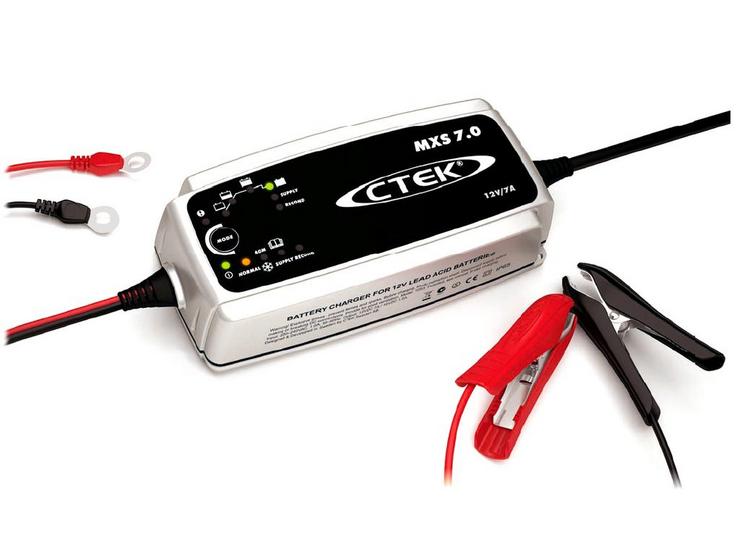 10 people are viewing now
5 purchases during last 48 hours
Charge Time : Standard
Start Stop Compatible : Yes
Charge Rate : 7.2A
CTEK Multi MXS 7.0 Battery Charger
Fully automatic 'connect and forget' charging
AGM, Normal and Recond programs
Charges batteries up to 150Ah
Power supply for 12V equipment up to 7A
5-year warranty
The perfect universal 12V charger
Larger battery performance
Input: 220–240VAC, 50–60Hz, 1.2A max
Output: 14.4V/14.7V/15.8V/13.6V, 7.2A max
Start voltage: 2.0V
Insulation class: IP65
The
Multi MXS 7.0 Battery Charger
is perfect for charging the larger batteries that you find in RVs, boats caravans and cars.The MXS 7.0 is a fully automatic 8-step charger that delivers 7A to 12V batteries from 14-150Ah and is also suitable for maintenance charging up to 225Ah. It includes battery diagnosis to establish whether your battery can receive and retain a charge, a special Recond mode for restoring and reconditioning stratified and deeply discharged batteries, a winter program for charging in cold weather and an AGM battery option. The MXS 7.0 can even be used as a power supply source for 12V equipment up to 7A.
Included in the box:
1PC Charger
1PC Connect Clamp
1PC Connect Eyelet M6
Please Note:
Suitable for use on vehicles with Start/Stop batteries.