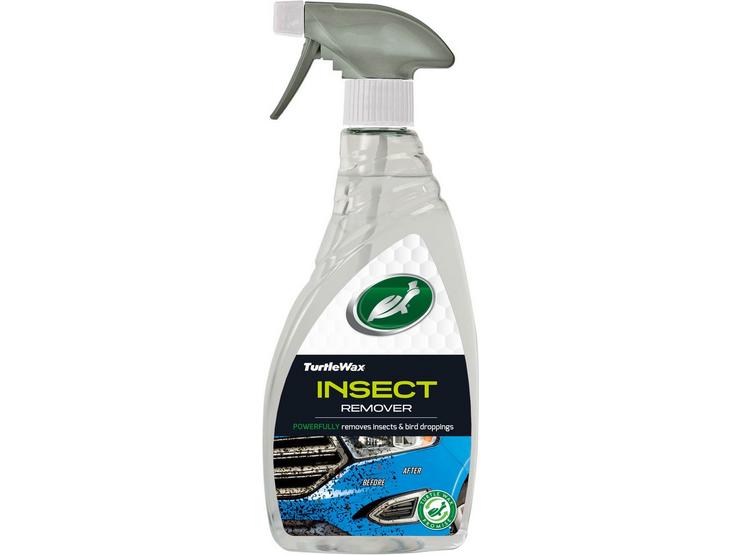 10 people are viewing now
5 purchases during last 48 hours
Bundles just for you
Cleaning Stage : Decontamination
Suitable For : Paintwork
Turtle Wax Bug & Tar Remover 500ML
The Turtle Wax Bug & Tar Remover is an all in one solution for the removal of tough exterior stains such as road tar, tree sap, insect remains and bird droppings.
Use this cleaner between washing and waxing the surface of your vehicle to prevent scratches and swirls that you may create by waxing over stubborn contaminants.
Be sure to add this deep cleaning essential to your detailing arsenal to achieve the smoothest finish possible.
Features & Benefits:
High active detergents break down insect debris, bird droppings and tar.
Can be used as pre-wash before normal car wash or as a spot cleaner.
Thixotropic formulation sprays like a liquid then gels on surface contact to increase dwell time.
Simple spray-on, wipe-off solution; perfect for easy, on-the-go use
Designed to be safe for use on glass, metal and plastic surfaces
Non-drip formula provides total control for precision spot cleaning
Restores a deep gloss shine to the surface
Application:
1) Wash and dry your car.
2) Identify blemishes on the surface of your car from tar, tree sap deposits, bug remains, oil or other contaminants.
3) Spray the Turtle Wax Bug and Tar Remover directly onto each stain until fully saturated.
4) Allow the product to soak into each stain.
5) Wipe away each stain and any excess product using a gentle microfiber towel, revealing a clean, fresh surface underneath.
6) Follow Bug & Tar Remover treatment with the wax of your choice to seal and protect your car's spotless finish.