Autoglym Car Leather Cleaner 500ml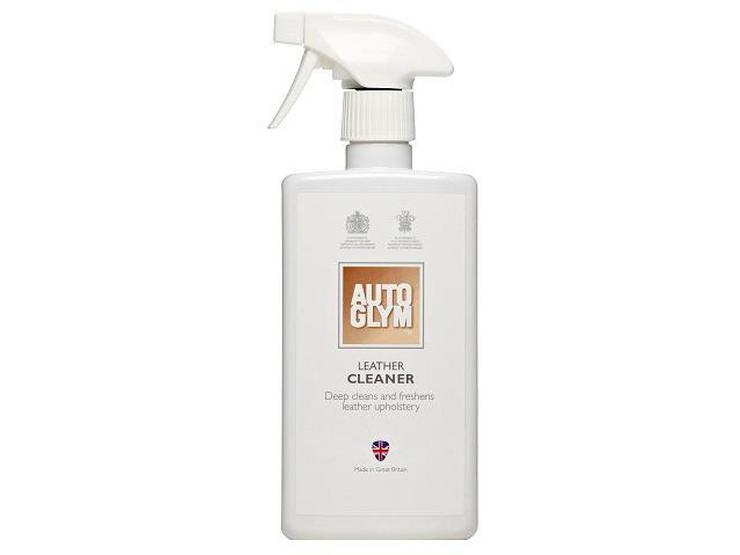 10 people are viewing now
5 purchases during last 48 hours
Autoglym Car Leather Cleaner 500ml
Cleaning Stage : Upholstery
Suitable For : Upholstery
Autoglym Car Leather Cleaner 500ml
Did you know leather requires a special set of products to ensure the hard wearing yet chemically sensitive surfaces remain in perfect condition? Achieve just that and help preserve the life of your leather seats with the Autoglym Car Leather Cleaner. Made from a neutral pH formulation, this cleaner keeps your leather pristine and prevents it from cracking.
Features & Benefits:
Preserves the life of leather
Cleans and freshens leather upholstery
Unique pH formulation that doesn't remove the essential oils which keep leather supple and prevent cracking
Safe to use on all interior leather surfaces
Usage Directions:
Vacuum the interior thoroughly using a soft brush to remove as much dust and dirt as possible.
Shake well and test a small inconspicuous area first to check for water staining and colour fastness.
Spray Leather Cleaner sparingly onto a microfibre cloth and gently apply to the leather, spending longer on any stains or dirt trap areas.
After 2 minutes, eliminate the remaining cleaner and dirt by wiping over the area with a damp Hi-Tech Aqua-Dry, rinsing it frequently in clean water.
Allow the surface to dry to a natural finish and then protect with Leather Care Balm.
For use on automotive leather only. Not suitable for unsealed leather, suede or highly porous surfaces.
Additional Notes: