iTrack Long life Wireless GPS Tracker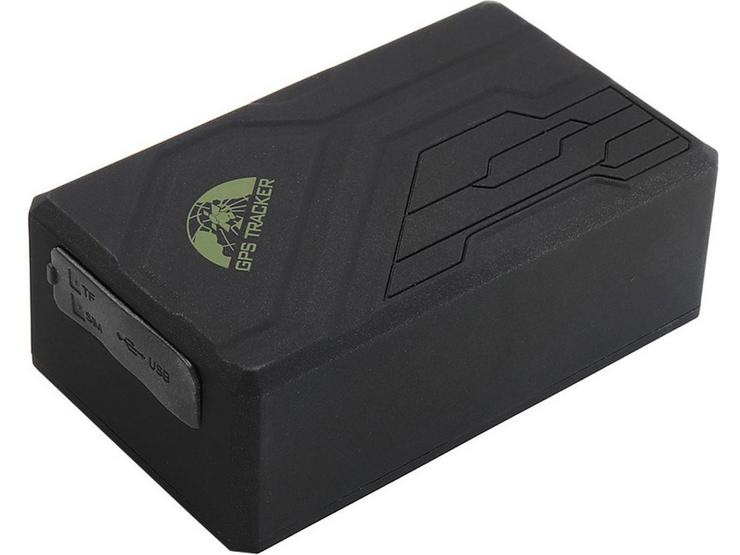 10 people are viewing now
5 purchases during last 48 hours
iTrack Long life Wireless GPS Tracker
ENDS TODAY!

Extra 10% Off When You Spend £30+
On Motoring, Tools, Technology, Child Travel & Camping
Use code: PAYDAY10 in basket
iTrack Long life Wireless GPS Tracker
The iTrack Wireless Long Life Tracker is the perfect device for monitoring the position and driver behaviour of your car, motorbike, van, caravan, or any other asset you want to track. The GPS108 Tracker allows either a single vehicle or a large fleet of motors to be tracked using an easy-to-use iTrack Live GPS tracking platform and FREE iOS/Android App. With its impressive battery life, this tracker is ideal for applications where hard wiring is not an option. In schedule mode, the battery will last over 3 years!
The device can either send instant on-demand Google Maps location reports via SMS, or use the iTrack Live GPS tracking platform to monitor your assets in real-time using the free smartphone App (search iTrack Live). All trackers are supplied with a free 14-day trial subscription. After the trial period ends, you will need to opt for an annual subscription via the tracking platform (£20/year). Historical tracking data will be saved in the cloud for 90 days, allowing you to look where your vehicle has been and observe driving speeds, idle times and simulated route repeats. With the tracker working constantly in live tracking mode, you can expect the battery to last approximately 40 days. The battery will typically last up to 6 months when operated in shock or tamper mode where the tracker will just alert you if vibration or movement is detected. The device is IP67 waterproof rated.
Use GPS tracker as a listening device:
The tracker has an in-built microphone allowing you to use the iTrack Long Life GPS Tracker as a listening device! (note: When in listening mode, GPS function will not work)
Simply call the tracking device from your mobile phone and the GPS tracker will answer the one-way call discretely allowing you to listen. The wireless car tracker is totally silent and discreet.
Real-time live GPS tracking:
You can configure the iTrack Long Life GPS Tracker to send regular location updates as frequently as every 10 seconds allowing you to monitor the location in real-time, 24 hours a day. Simply create a user account on iTrack Live then configure your device to work in live tracking mode and you can monitor your asset 24/7 in real-time on a PC, tablet or smartphone. This method of GPS tracking uses megabytes of data and typically costs less than 50p per month using the O2 SIM card included with the tracker. Historical tracking data will automatically be saved in the cloud for 90 days.
Movement Sensor Technology
The device is extremely durable and is IP66 waterproof rated. The GPS108 Long Life Tracker has a powerful magnetic base making it easy to fix the device covertly to metallic surfaces in seconds without the need for complex hard wiring installation.
The GPS108 is equipped with a revolutionary movement sensor where in the event that the unit is tampered with the tracker will send an alert to your mobile phone via SMS immediately.
You can also configure the device to alert you if motion is detected in the event of vehicle theft and Geofence technology is also available with the GPS108 tracker allowing the user to be notified if the tracker leaves a specified boundary.
The tracker is just 106mm x 63mm x 37.5mm and weighs just 343g.
SMS Tracking
With the iTrack Long Life GPS Tracker in SMS tracking mode you can receive a text message to your phone with a full location report including a link to Google maps so you can see on a map where your asset is to within 5 metres.
Simply call the tracker from your mobile phone, wait a few seconds and the device will send you a location report via SMS with a Google maps image showing exactly where the tracker is to within approximately 5 meters.
Each time the tracker sends a location report, the cost of a text message will be deducted from the SIM card balance. (2p per text using Classic O2 SIM supplied with tracker).
Free iOS/Android App
Tracking has never been so simple and affordable. Simply top up the free O2 SIM card supplied with the tracker, subscribe to iTrack Live and you are good to go. The only cost is the annual subscription charge and the credit used by the SIM card which is typically less than £1 per month in real-time mode and 2p per location report in SMS mode. Use the FREE App to take full control of your asset from anywhere in the world.
Features & Benefits:
Real-time live GPS tracking
Geofence feature allows user to be notified when asset moves in/out of a specified boundary
Shock sensor technology allows user to be immediately notified via SMS if the asset detects any disturbance
Manage multiple assets within the same iTrack Live GPS tracking platform, allowing you to see all your assets on a single map
Easily transferable between vehicles/assets - super strong magnetic base means you can install the device in seconds
O2 SIM card included
Dimensions: 106mm x 63mm x 37.5mm
Weight: 370g
Battery: Rechargeable 3.7V 10,000mAh Li-ion battery
Integrated infra-red anti-tamper sensor
Speed alerts and geofence function
Movement alert function
Fast first GPS fix
Internal high-gain GPS antenna
SiRF Star III GPS module
Power Input: 110V – 220V , Power Output: 5V
Warranty Information: