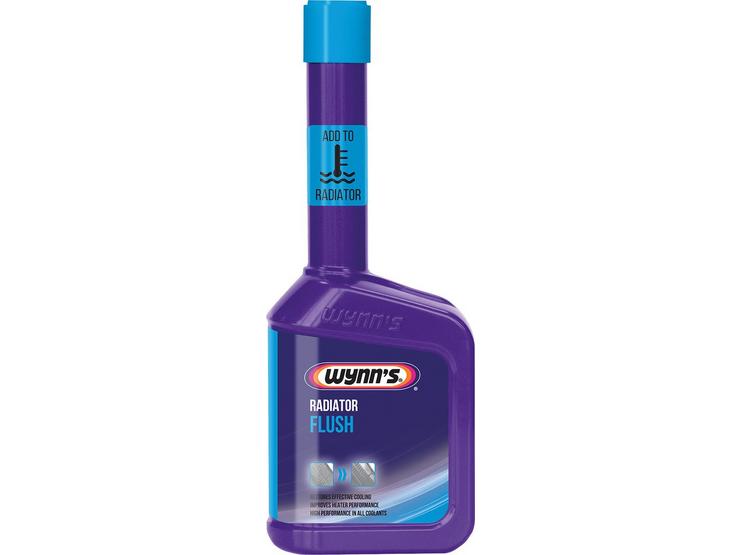 10 people are viewing now
5 purchases during last 48 hours
Wynns Radiator Flush
Wynn's Radiator Flush is an acid free formulation developed to clean automotive cooling systems removing scale, rust, deposits and oily residues.
Features & Benefits:
Excellent performance in all types of cooling liquid, including OAT coolant
Keeps dirt and particulates in suspension whilst cleaning
Safe for rubber hoses, seals and all metals in the cooling system
Extremely effective in all closed-circuit cooling systems
Restores the optimal operation of the controls within the cooling system
Powerful acid free radiator cleaner.
Dual action: 1) Removes scale. 2) Eliminates rust, deposits and oily residues
User Directions:
Directions:
How to use:
1. Add to the cooling system
2. One bottle treats up to 12 litres of coolant
Recommended for use when changing the cooling liquid (follow manufacturer's recommendations). For complete directions see technical data sheet.
Additional Note:
Warning: Causes skin irritation
Warning: Causes serious eye irritation
Hazards & Warnings

Warning: Causes skin irritation

Warning: Causes serious eye irritation