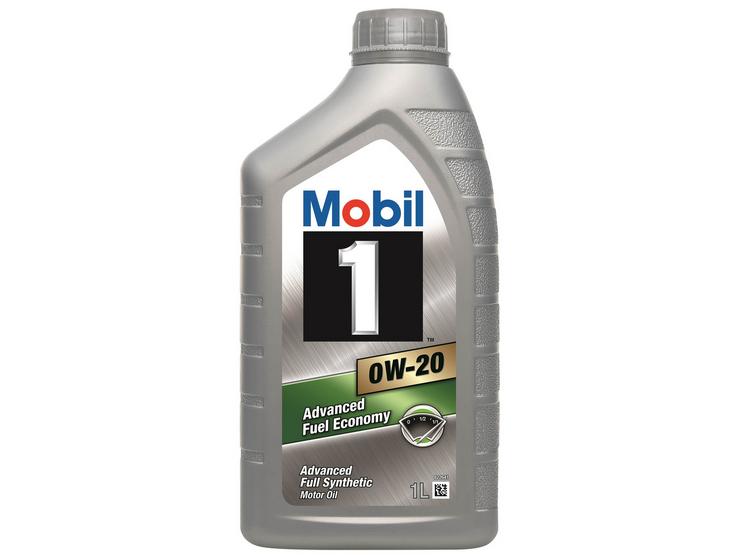 10 people are viewing now
5 purchases during last 48 hours
Grade : 0W/20
Oil Type : Fully Synthetic Oil
Size : 1 Litre
Mobil 1 0W/20 Oil 1L
The Mobil 1 0W/20 Oil 1L is recommended for all types of modern automobile engines, especially the high-performance petrol and diesel engines.
Mobil 1™ 0W-20 is an advanced fully synthetic engine oil designed to help deliver outstanding engine protection and enhanced fuel economy. Mobil 1 0W-20 meets or exceeds the requirements of various vehicle manufacturers and industry standards and outperforms conventional oils. Mobil 1 0W-20 is recommended for SAE 0W-20 and 5W-20 applications.
Mobil 1 0W-20 is engineered with a proprietary blend of high performance synthetic basestocks fortified with a precisely balanced component additive system. The low viscosity, the advanced fully synthetic formulation helps to increase engine efficiency and improve fuel economy. Mobil 1 0W-20 provides the high-temperature protection of higher viscosity oils while offering the best fuel economy in the Mobil 1 line.
Helps improve fuel economy when switching from higher viscosity oils. Actual savings are dependent upon vehicle/engine type, outside temperature, driving conditions and your current engine oil viscosity
Excellent overall lubrication and wear protection performance for many driving styles and conditions, from mild to severe, where a 5W-20 or 0W-20 is recommended
Features & Benefits:
Low viscosity, advanced fully synthetic formula
Outstanding thermal and oxidation stability helps to reduce oil ageing resulting in long lasting protection
Outstanding low temperature capabilities - Quick cold weather starting and fast protection helps to extend engine life
Certifications & Standards:
API SN CF
API SN Plus, SN Resource Conserving
Chrysler MS-6395 General Motors GM 6094M X / GM 4718M Ford WSS-M2C 930-A
Additional Note:
Please refer to your vehicle handbook to confirm the suitability of this oil for your vehicle