Mobil Sup3000 XE 5W30 Oil 5L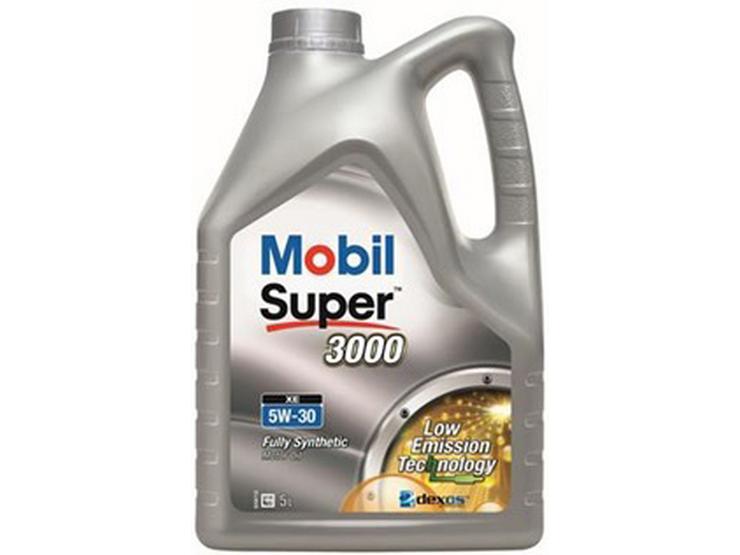 10 people are viewing now
5 purchases during last 48 hours
Mobil Sup3000 XE 5W30 Oil 5L
£44.99
£34.84
save £10.15
SALE - 15% off a Range of Car Mobil Oil
Grade : 5W/30
Oil Type : Fully Synthetic Oil
Size : 5 Litres
Mobil Sup3000 XE 5W30 Oil 5L
The Mobil 1 Super 3000 XE 5W30 Oil 5L has been designed to be a synthetic high-performance low ash engine oil. Engineered to help prolong the life and maintain the efficiency of the Exhaust Car Emission Reduction Systems in both diesel and petrol powered vehicles.
Mobil Super 3000 XE 5W-30 5L engine oil series are synthetic and engineered to deliver outstanding protection.
Mobil Super 3000 XE 5W-30 5L is a high performance, low ash engine oil designed to help prolong engine life and maintain the efficiency of the exhaust emission reduction systems in both diesel and gasoline powered passenger cars, light commercial vehicles and vans.
This product is recommended for use in Mercedes vehicles and a wide range of European cars and light-duty commercial vehicles with oil specifications built on the ACEA C3 and/or API SN industry baseline.
Mobil Super 3000 XE 5W-30 5L has been developed to meet the latest specifications for engine oils required by major car manufacturers and is compatible with the latest Gasoline and Diesel Particulate Filters and catalytic converters.
Features & Benefits:
5 litre bottle
Permits extended operation at elevated temperatures without oxidative oil thickening and oil breakdown
Provides excellent fluidity at low temperatures allowing easy winter starting and rapid oil circulation around the engine
Long term engine protection from wear and sludge and deposit build-up
Suitable for use in both gasoline and diesel engine passenger car and light commercial vehicles
Certifications & Standards:
Meets or exceeds the requirements of: ACEA C3; API SM SL
Builders Approvals: Longlife-04; GM-dexos2™(license number GB1A0914015); MB-Approval 229.31/ 229.51/229.52; VW 502 00/ 505 00/505 01
Recommended for applications requiring: API CF, Ford WSS-M2C917-A
Additional Note:
Always consult your owner's manual to check recommended viscosity grade and specifications for your particular vehicle.