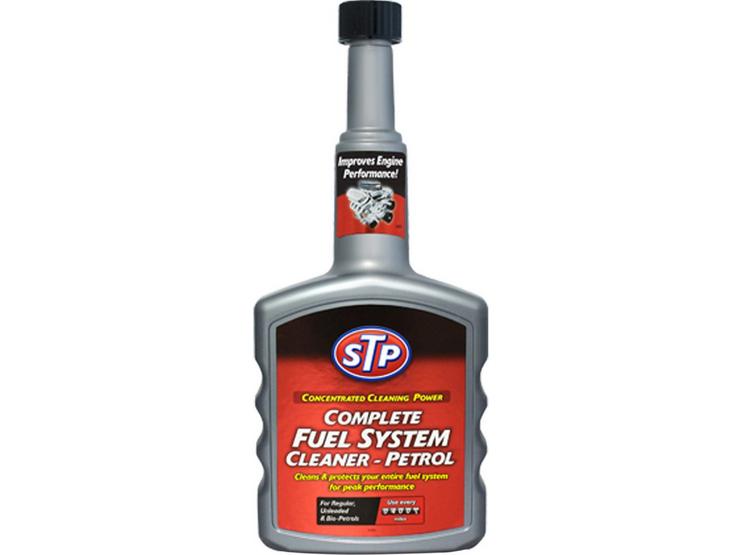 10 people are viewing now
5 purchases during last 48 hours
STP Complete Fuel System Cleaner Petrol 400ml
The STP Complete Fuel System Cleaner Petrol 400ml is specially formulated to help restore your car's fuel system to an optimum operating condition. It works by removing power-robbing deposits from the entire system, including fuel injectors, carburettors, intake valves, combustion chambers, valve guides and ports, cylinder heads and piston tops.
Features & Benefits:
Fuel economy saving of up to 5.7%
Cleans and conditions the entire fuel system
Eliminates tough starts and engine run-on
Restores lost power and acceleration
Reduces octane requirement
Reduces exhaust emissions
Safe for use with catalytic converters and turbos
Use every 6,000 kilometres for peak engine performance
Directions for use:
Use every 4,000 miles (6,000kms) for optimum engine performance
Hazards and Warnings:
May be fatal if swallowed and enters the airways.
Harmful to aquatic life with long-lasting effects.
Hazards & Warnings
Danger: May be fatal if swallowed and enters airways
: Harmful to aquatic life with long lasting effects