STP Diesel Particulate Filter Cleaner 200ml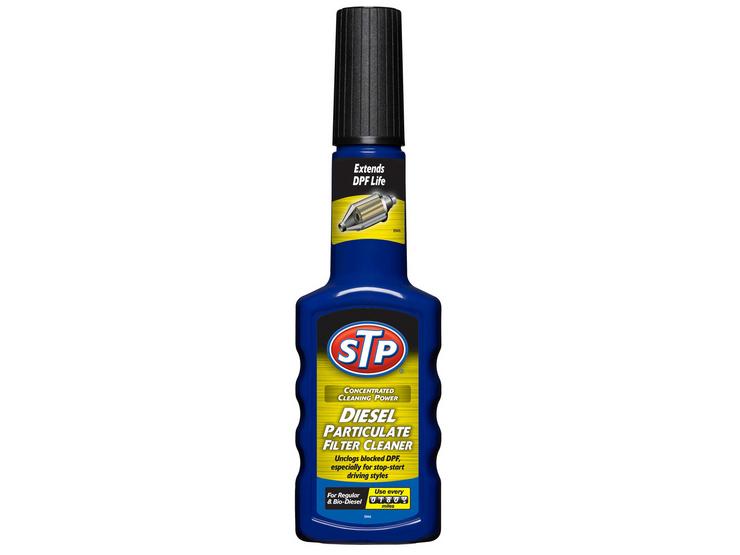 10 people are viewing now
5 purchases during last 48 hours
STP Diesel Particulate Filter Cleaner 200ml
STP Diesel Particulate Filter Cleaner 200ml
Unclogs filters
Prevents particles being released into the environment
Great for stop/start driving
Reduce emissions
STP® Diesel Particulate Filter (DPF)
Cleaner is designed to remove soot particles and carbon from diesel particular filters.
One treatment helps unclog filters, removing accumulated unburnt soot to regenerate the DPF, perfect for stop/start driving styles such as city driving, taxis and those that use their vehicle for short trips such as school runs.
All diesel cars manufactured after 2009 have a DPF fitted to the exhaust system which traps harmful soot particles from being expelled into the environment.
Suitable for
: Post-2009 diesel vehicles
Treat rate:
Use every 1,800 miles / 3,000kms.
Hazards & Warnings

Warning: Flammable liquid and vapour


Warning: Harmful if swallowed
Danger: May be fatal if swallowed and enters airways

Danger: Causes severe skin burns and eye damage

Warning: Causes skin irritation

Danger: Causes serious eye damage

Warning: Causes serious eye irritation

Warning: Harmful if inhaled

Warning: May cause respiratory irritation

Warning: May cause drowsiness or dizziness
Warning: Suspected of causing cancer
Danger: May damage fertility or the unborn child
Warning: May cause damage to organs
Warning: Very toxic to aquatic life
Warning: Very toxic to aquatic life with long lasting effects
: Toxic to aquatic life with long lasting effects
: Harmful to aquatic life with long lasting effects
: May cause long lasting harmful effects to aquatic life