Wynns Engine Flush Petrol and Diesel 425ml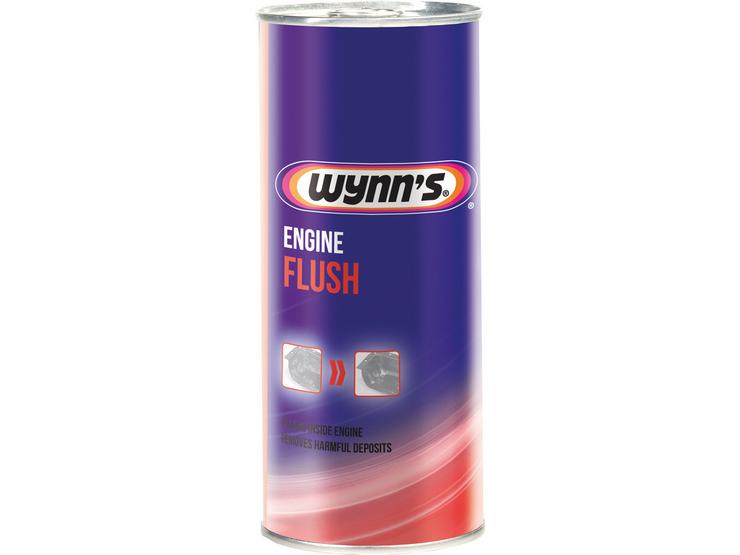 10 people are viewing now
5 purchases during last 48 hours
Wynns Engine Flush Petrol and Diesel 425ml
Wynns Engine Flush Petrol and Diesel 425ml
Use the Wynn's Engine Flush Petrol and Diesel 425ml prior to an oil change to get rid of sludge and other contaminates from the vital engine parts with ease. Ideal for use with all petrol and diesel engines of vehicles and stationary equipment.

Features & Benefits:
Provides extra protection during the treatment
Quietens the noisy hydraulic valve lifters by removing deposits
Compatible with all mineral, synthetic, single and multigrade oils
Frees sticking internal engine components by dissolving the deposits
Directions for use:
Engines: Add the contents of a can of Wynn's engine flush to the used engine oil before the oil change, while the engine is warm. Let idle without load for 20 minutes. While the engine is still warm, drain the crankcase. Change the oil filter and oil. Treats 3 to 6 litres of oil.
Transmissions (manual) and differentials: Add 5% to the oil. Drive 1 to 8 hours without overcharging. Drain the oil and refill.
Hazards & Warnings
Danger: May be fatal if swallowed and enters airways
: Harmful to aquatic life with long lasting effects