Wynns Xtreme Diesel System Cleaner 325ml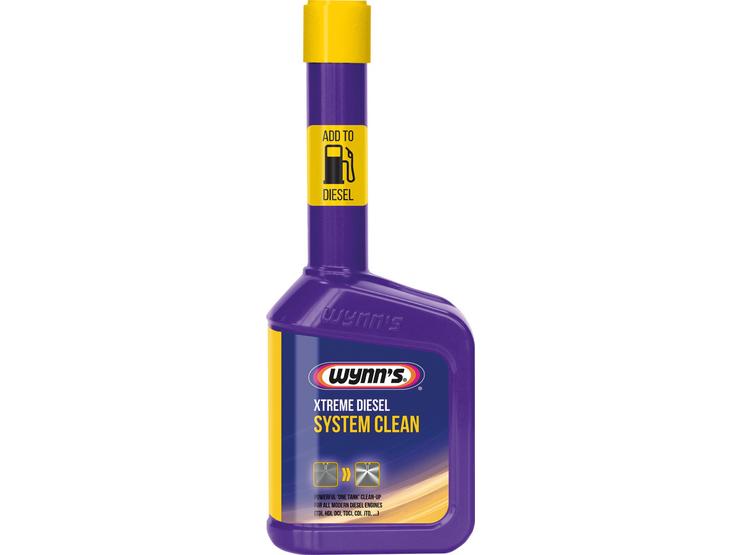 10 people are viewing now
5 purchases during last 48 hours
Wynns Xtreme Diesel System Cleaner 325ml
Wynns Xtreme Diesel System Cleaner 325ml
The Wynns Xtreme Diesel System Cleaner is a powerful one tank clean-up. It is designed to protect, restore and maintain efficiency of modern high pressure common rail diesel engines.
Features & Benefits:
Cleans and protects the fuel pump and injectors of your car's engine
Maintains cleanliness of the EGR Valve and DPF
The lubricity additive protects the fuel pump and injectors
Use after misfueling diesel engines with petrol to restore lubrication to critical engine components
Helps reduce deposit formation in the fuel systems
Application:
Recommended for all modern diesel engines (TDI, HDI, DCI, TDCI, CDI, JTD, …).
Suitable for use in diesel fuel and Bio Fuel up to B30.
Directions for use:
Add to half a tank of fuel (20 – 30 litres).
To maintain the performance of the engine's fuel system, we recommend using the Xtreme Diesel Clean every 3000 miles (5000 km), or more frequently in vehicles used primarily for short distances.
The bottle is also suitable for capless fuel fillers.
Hazards and Warnings:
May be fatal if swallowed and enters the airways
Causes skin irritation
Causes serious eye irritation
Additional Note:
Hazards & Warnings
Danger: May be fatal if swallowed and enters airways

Warning: Causes skin irritation

Warning: Causes serious eye irritation