Wynns Power Steering Stop Leak 125ml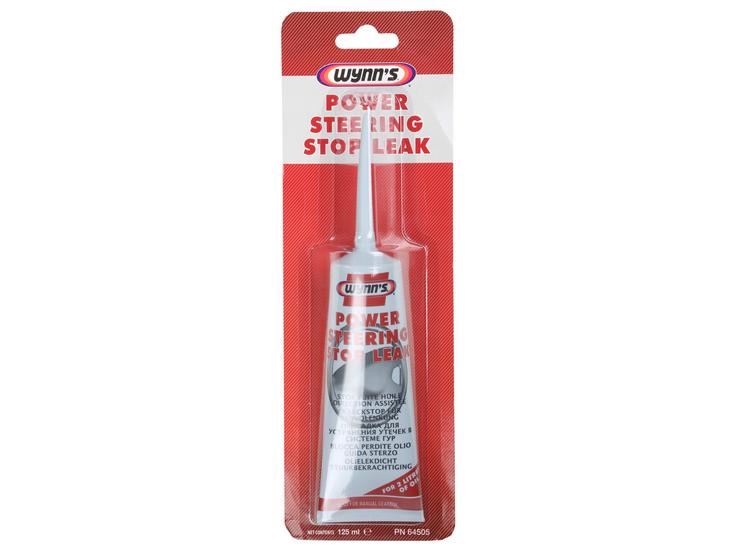 10 people are viewing now
5 purchases during last 48 hours
Wynns Power Steering Stop Leak 125ml
Wynns Power Steering Stop Leak 125ml
The Wynn's Power Steering Stop Leak is designed to help prevent leaks in the power steering system by revitalising the rubber seals and O-rings which prevent the power steering fluid from corrosion. One tube of 125 ml treats 2 litres of power steering oil.
Features & Benefits:
Revitalises rubber seals and o-rings
Prevents oxidation of power steer fluid
Protects and prolongs component lifetime
Prevents & stops oil leaks without dismantling
Smoothes and quietens power steer operation
Please note: The packaging in store may vary from the image shown
Cleans and protects the system by means of detergents and dispersants.
125ml
Compatibility:
Suitable for use where the following specifications are called for : Dexron II, Dexron III, Dexron VI, Ford, Citroën, LHM, power steering oil G 002 000 for VW-Audi-Seat-Skoda-BMW-Porsche-Mercedes-Saab-Volvo or equivalent specifications. Cannot be added to Citroën LHS oil.
Handling:
How to use:
One tube of 125 ml treats 2 litres of power steering oil.
Use at each oil change or more frequently if required
Hazards & Warnings

Danger: Fire hazard; increased risk of explosion if desensitizing agent is reduced
: Harmful to aquatic life with long lasting effects