XCP ONE Dual Action Can 400ml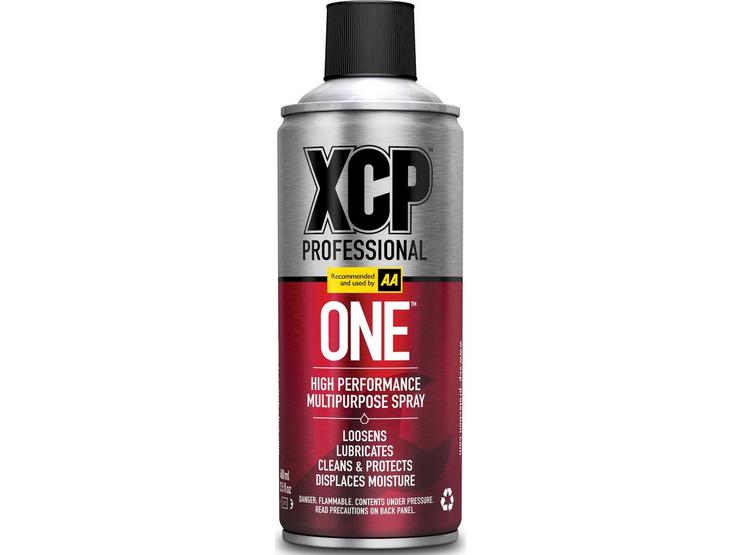 10 people are viewing now
5 purchases during last 48 hours
XCP ONE Dual Action Can 400ml
XCP ONE Dual Action Can 400ml
The XCP ONE Dual Action Can 400ml is a high performance multipurpose penetrating spray designed to penetrate, lubricate, displace moisture, as well as clean and protect against corrosion. It delivers maximum performance across a wide range of applications.

Penetrates: The powerful XCP formula delivers market leading penetration to quickly loosen and release metal parts that are stuck, seized or rusted together.

Lubricates: Once applied, the active ingredients in XCP create a thin, colourless soft coating to help keep parts loose and free from corrosion.

Cleans & Protects: The active ingredients in XCP get under dirt, grime and grease, allowing for easier cleaning, and form a soft protective layer which provides protection against rust and corrosion

Displaces Moisture: The XCP formula quickly displaces water allowing the 'drying out' of electrical short circuits caused by moisture.
XCP ONE Dual Action Can 400ml Extra Info
For use on:
Nuts, bolts, screws, valves, chains, bearings, couplings, levers, locks, hinges, cables, pulleys, winches, pedal crank arms, derailleur assemblies, gear mechanisms
Hazards & Warnings

Danger: Extremely flammable aerosol

Warning: Causes serious eye irritation