Ring RTC2000 Cordless Handheld Rechargeable Tyre Inflator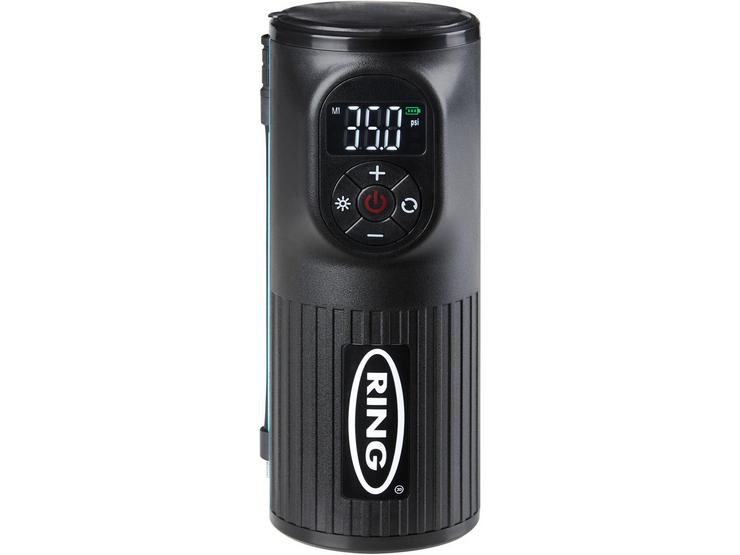 10 people are viewing now
5 purchases during last 48 hours
Ring RTC2000 Cordless Handheld Rechargeable Tyre Inflator
Ideal for motorbikes, scooters and bicycles
Wireless and compact
Digital autostop with under 3 mins to inflate
Ring RTC2000 Cordless Handheld Rechargeable Tyre Inflator
Get some air with the Ring RTC2000 Handheld Rechargeable Tyre Inflator. With a robust design and small size, you can take it anywhere with you in case of an emergency.
The RTC2000 is ideal for motorbikes, scooters and bicycles; and can inflate a bike tyre from flat in under 2 mins or top up a car tyre (25-35psi) in under 3 minutes.
A digital autostop feature, with 4 programmable pressure settings, automatically stops the inflation process once the desired pressue is reached meaning you don't need to worry about over inflation.
An LED light and powerbank function will keep you covered in emergency situations.
Compact for easy storage under bike seats, in panniers or in the glove compartment, the RTC2000 includes a 2 piece adaptor kit for other inflatables, as well as a storage case.
Max pressure reading: 120PSI
Air line length: 145mm
Product size: L70 x W70 x H170mm