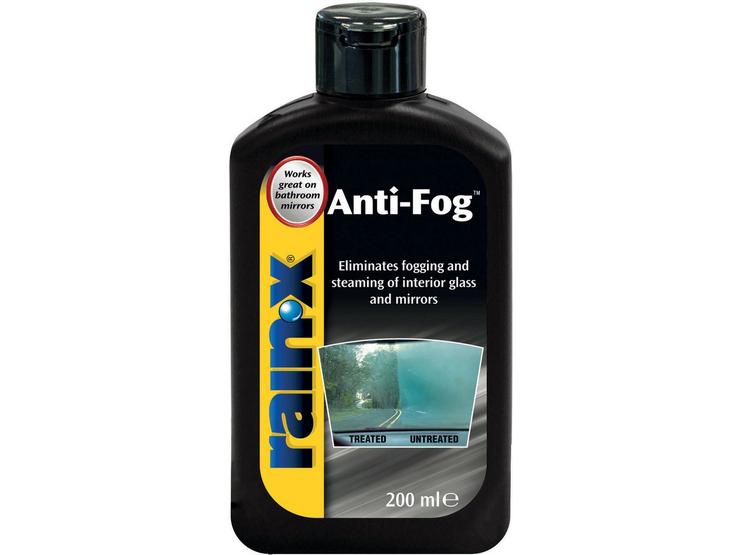 10 people are viewing now
5 purchases during last 48 hours
Rain-X Anti-Fog 200ml
The Rain-X Anti-Fog prevents interior fogging for visibility and safe driving. It has an anti-fog formulation for elimination of interior condensation, fogging and steaming caused by wet weather, high humidity and temperatures changes.
Features & Benefits:
Quick and simple to use
For use on car mirrors, windows and bathroom mirrors
Product Usage Instructions:
Ensure the surface is fully clean before application.
Apply a small amount of the Rain-X® Anti-Fog to a paper towel or dry cotton cloth.
Wipe lightly across the surface to be treated.
Allow to dry.
Re-apply as needed to maintain the fog-free condition.
Remove any excess product with a dry, cloth and wipe until clear.
If any haze appears due to excess application, sprinkle with water and wipe with a dry cloth or paper towel until clear.
Do not use on plastics, painted, treated or coated surfaces, manually tinted glass.
Additional Note: