Rain-X Rain Repellent 200ml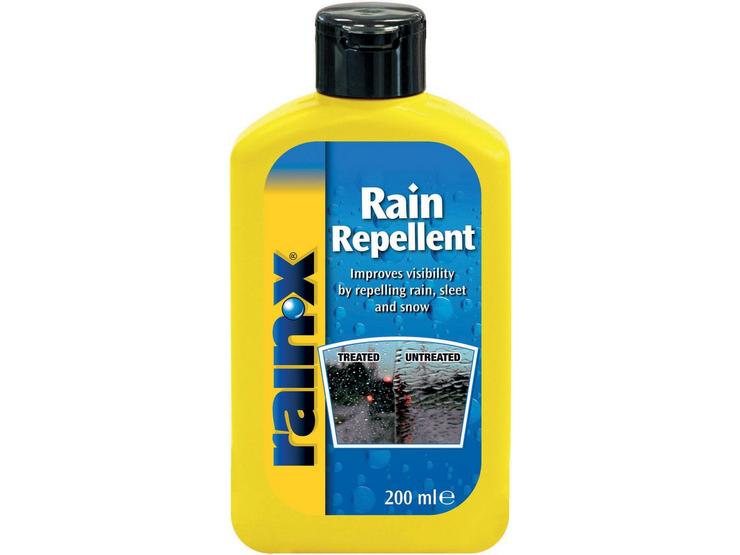 10 people are viewing now
5 purchases during last 48 hours
Rain-X Rain Repellent 200ml
Rain-X Rain Repellent 200ml
The Rain-X Rain Repellent improves your visibility when driving in rain, sleet and snow. It seals the microscopic pores on the windscreen glass to create an invisible water-repellent barrier.
Click here to learn more about Rain-X.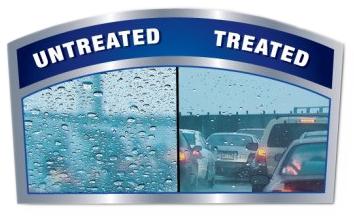 Features & Benefits:
Easy to apply, wipe on & buff off
Works with the natural airflow of the car to disperse raindrops
Product Usage Instructions:
Be sure to clean and dry the surfaces before treating.
Apply in temperatures above 4°C.
Apply the Rain‑X Rain Repellent to a dry cloth, or spray directly onto the glass surface.
Wipe onto exterior glass using a firm, circular and overlapping motion.
Allow the product to dry; a slight haze may appear.
Reapply the Rain‑X Rain Repellent to ensure complete and uniform coverage.
Remove the final haze with a dry cloth or by sprinkling water onto the haze and wiping with a paper towel.
Avoid using the Rain‑X® Rain Repellent on plastic shower doors, glass shower doors with etching or frosting, plexiglass and fibre glass, plastic surfaces, including motorcycle windshields, ATVs and solar panels.
We recommend the Rain-X Plastic Water Repellent for use on any plastics, including motorcycle and boat windscreens.
Always use windscreen wipers as necessary.
Hazards & Warnings

Danger: Highly flammable liquid and vapour

Warning: Causes serious eye irritation

Warning: May cause drowsiness or dizziness