Holts Cataloy Knifing Putty 100g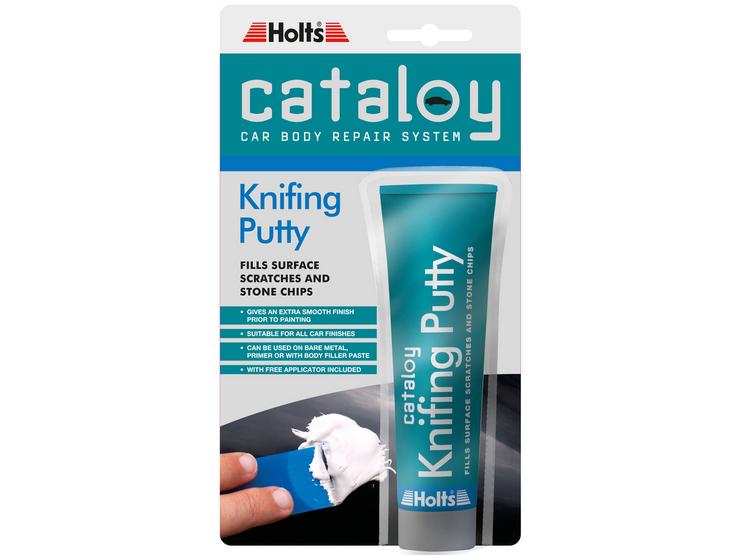 10 people are viewing now
5 purchases during last 48 hours
Holts Cataloy Knifing Putty 100g
Job Type : Scratches and Stone Chips
Suitable for : Car Exteriors
Holts Cataloy Knifing Putty 100g
The Holts Cataloy Knifing Putty fills surface scratches and stone chips and gives an extra smooth finish prior to painting. This putty is an acrylic-based paste which is suitable for all car finishes and can be used on bare metal, primer or with body filler paste.
It is a durable and easy to use primer which provides an effective solution to exterior surface damage such as chips and scratches. It fills in surface scratches and chips to create a perfectly smooth finish which is ideal for painting.
Use the applicator provided to apply to deep scratches and chips for an even finish that's easy to paint on.
Features & Benefits:
Suitable for all cars
Easy to use filler
Provides a smooth surface on your car's exterior
Comes with the applicator included