Isopon P.40 Body Filler For Holes - 100ml Tube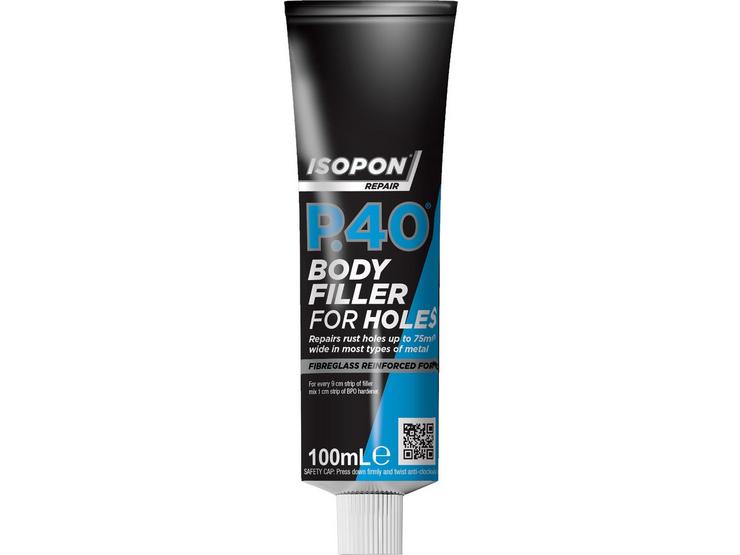 10 people are viewing now
5 purchases during last 48 hours
Isopon P.40 Body Filler For Holes - 100ml Tube
Size : 100ml Tube
Suitable For : Mild steel/Car body holes
Isopon P.40 Body Filler For Holes - 100ml Tube
Pack Contains:
1 x 100ml filler tube
1 x 5ml hardener
1 x Applicator
The
Isopon P.40 Body Filler For Holes - 100ml Tube
is the ideal choice for repairing holes up to 75mm wide in most types of metal. It's easy to mix and can be used with ISOPON Aluminium Mesh to bridge larger holes and give a tough, durable repair. The ISOPON tubes have easy to follow instructions on the back of the pack.
Hazards & Warnings

Danger: Heating may cause a fire

Warning: Causes skin irritation

Warning: May cause an allergic skin reaction

Warning: Causes serious eye irritation

Warning: May cause respiratory irritation
Warning: Suspected of damaging fertility or the unborn child
Danger: Causes damage to organs
Warning: Very toxic to aquatic life
Warning: Very toxic to aquatic life with long lasting effects
: Harmful to aquatic life with long lasting effects