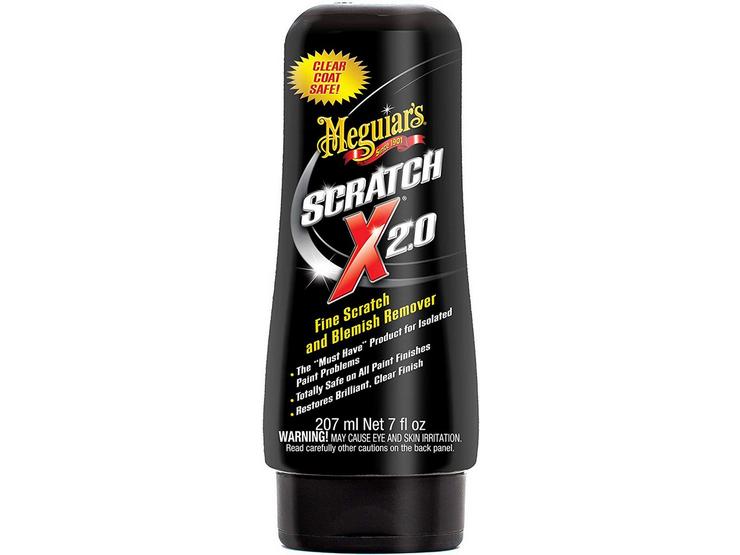 10 people are viewing now
5 purchases during last 48 hours
Fine Scratch and Swirl Remover: Yes
Meguiars Scratch X 207ml
Able to remove paint blemishes fast, the Meguiar's Scratch X is great for sorting out any isolated paint scratches.
Meguiars Scratch X is tough enough to get rid of fine scratches but gentle enough not to leave you with more. Unlike the more aggressive cutting compounds, Meguiars Scratch X has an advanced formulation that will both remove swirls and scratches and improve the paint colour.
Oxidation, flaws, minor stains, and surface pollutants are all removed with Meguiars Scratch X 207ml. Ideal for a specific problem area or the entire vehicle. Its patented micro-abrasives quickly address these flaws while remaining clear coat safe.
Features & Benefits:
Quick & easy to apply
Fine scratch & swirl remover
Enhances paint colour & clarity
Directions of use:
Step 1- Use Meguiars Scratch X 207ml and buff the damaged area
Step 2- Allow to dry
Step 3- Wipe off the film to reveal a deep, polished shine
If applying Meguiars Scratch X 207ml to your entire car, remember to work one section at a time
Hazards & Warnings

Warning: Causes skin irritation
Warning: May cause damage to organs
: Harmful to aquatic life with long lasting effects