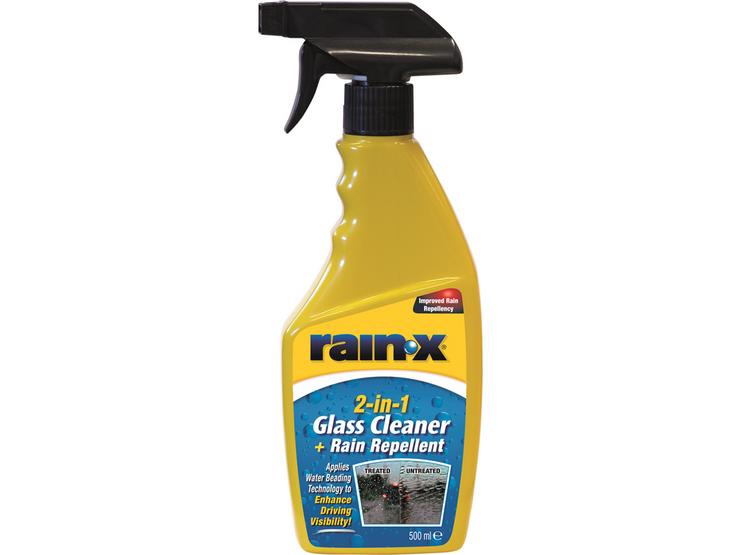 10 people are viewing now
5 purchases during last 48 hours
Rain-X 2in1 Glass Cleaner & Rain Repellent 500ml
The Rain-X Glass Cleaner & Rain Repellent is a specially designed formula for cleaning of your vehicle's exterior glass. It uses a rain repellent barrier to improve the experience of driving in rainy weather, giving you better visibility.
Click here to learn more about Rain-X.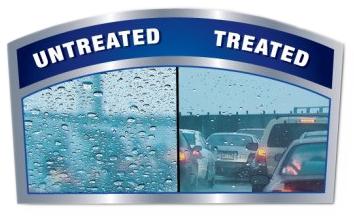 Features & Benefits:
Product Usage Instructions:
If the formula is being applying for the first time, a few coats may be required to build up a fully effective layer of rain repellent.
A freshly treated screen can repel rain from the windscreen when travelling at speeds of over 30MPH. Wiper assistance is always recommended.
The Rain-X 2 in 1 is also suitable for use around the home, on clear shower doors and external windows.
Spray directly onto the surface of vehicle's glass or onto a paper towel or cotton cloth.
Wipe the liquid with a dry paper towel, 100% cotton cloth or microfiber towel.
For dirty surfaces, reapply as necessary.
Do not use on plastics, printed or non-clear surfaces, or surfaces treated with anti-reflective, scratch resistant or other types of coatings.