Trigano Car Trailer - Small (Fully Built)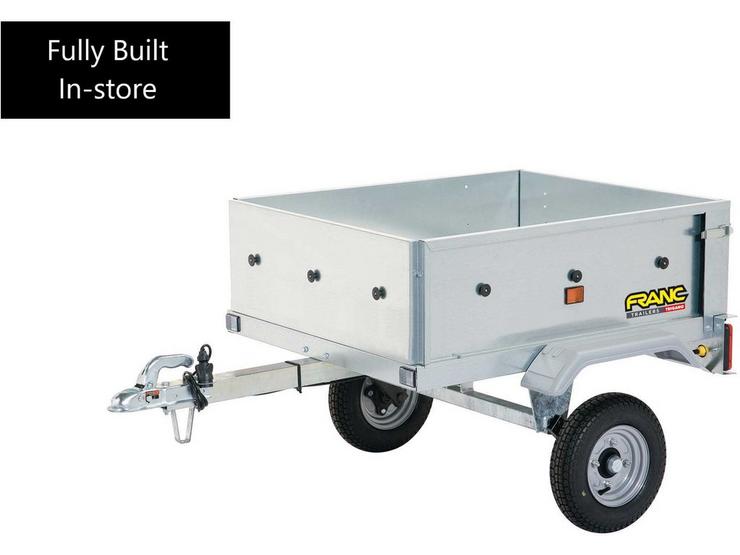 10 people are viewing now
5 purchases during last 48 hours
Trigano Car Trailer - Small (Fully Built)
Max Load: 240kg
Dimensions: 175 x 120 x 86
Vertical storage possible
Trigano Car Trailer – Small (Fully Built)
The
Trigano Fully built Small Trailer
is the best choice if you want to optimize your storage space (horizontal and vertical storage). External dimensions: 110x92x38,5cm. Loaded weight 300kg. Built with quality materials this trailer is very robust and easy to use, best value for money, suitable for camping, leisure, and day to day use. The trailer meets and exceeds the new type of approval legislation (supplied with a Certificate of Conformity with VIN Number). You could also find a large options and accessories to fulfil all your additional needs.
Gross weight : 300 kg
Maximum payload : 240 kg
Unladen weight : 60 kg
Axle capacity : 300 kg
Drawbar : Straight
Overall dimensions (cm) : 175 x 120 x 86
External box dimension (cm) : 110 x 92 x 38,5
Internal box dimension (cm) : 105 x 87 x 32
Box volume : 292 L
Lights : 7 pin
Wheels : 350 x 8
Mudguards : Plastic
Hinged and removable panel : Rear
Note: This product does not come with any accessories, all accessories to be purchased separately.
REMINDER:
Make sure you have a spare number plate to put on the back of the trailer when collecting the trailer. If you do not have a spare number plate - we can make this in store for you
click here
and it will direct you to the number plate page. (You'll need to bring the right documents with you to your selected store to get your new plates. You must provide current proof or identity and proof of entitlement (V5). If you reserve your plates online, they cannot be made until we have verified your documents in store.)