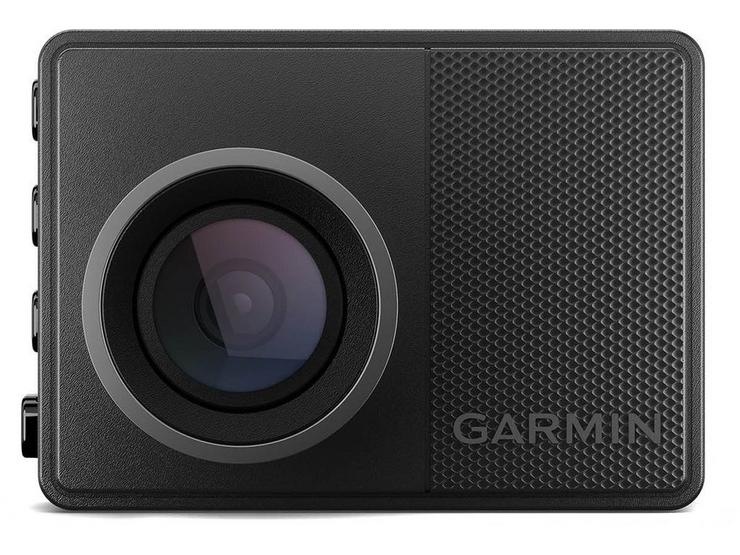 10 people are viewing now
5 purchases during last 48 hours
Bundles just for you
Resolution: 1440p
Viewing Angle : 140°
Safety Awareness Alerts: Yes
Garmin Dash Cam 57 with 16GB Micro Sd Card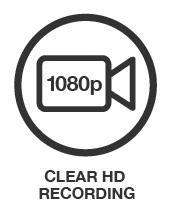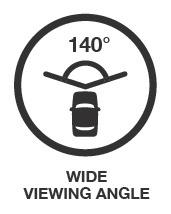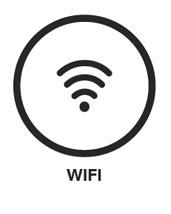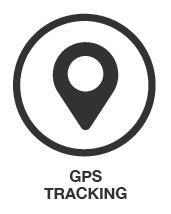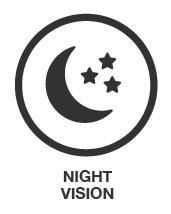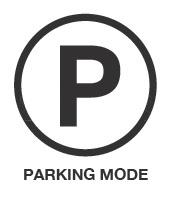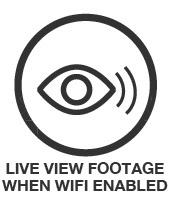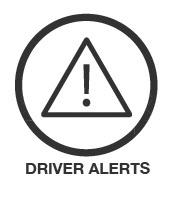 Pocket-sized 56 x 41 x 22 mm camera goes virtually unnoticed on your windshield; automatically records and saves video of incidents with GPS location and time indications
Wide 140-degree field of view clearly captures and saves important details in 1440p HD video with Garmin Clarity™ HDR for optimum resolution in all light conditions
Voice control1 lets you use spoken commands to save video, start/stop audio recording, take still pictures and more
Saved video clips automatically upload to the secure Garmin cloud Video Vault from which they can be viewed, downloaded, edited and shared from anywhere
Parking Guard feature monitors activity around your parked vehicle and automatically alerts you with a recorded video clip if an incident is detected3
Access a live view from your dash cam(s), so you're always in touch with your vehicle
Helpful driver alerts4 such as forward collision, lane departure, go alert, red light cameras and safety camera warnings help increase driver awareness and encourage safer driving.
Wirelessly sync video from up to 4 dash cams on your vehicle to see incident footage from multiple points of view
Dual USB ports mean you won't have to choose between powering the dash cam and keeping your phone charged
Durable construction withstands punishing vehicle environments, including direct sunlight and hot interior temperatures
Included dual-USB charger gives drivers an extra USB port for charging a second device
Ready to use right out of the box with included microSD™ memory card (no separate purchase needed)
Small camera, big protection. The pocket-sized Garmin Dash Cam™57 with voice control1 offers discreet eyewitness incident detection in 1440p HD video for vehicles on the road or parked. With its wide 140-degree viewing angle and Garmin Clarity™ HDR optics, the camera captures crisp details in day or night lighting conditions. It uses GPS data to pinpoint where and when events occurred. And saved incident footage is automatically uploaded to the secure Garmin cloud Video Vault2 for future use. Easily access the camera remotely for live-view3 monitoring on your phone. For added security, the Parking Guard function3 will record and send a video clip to your phone if your parked vehicle is hit or broken into. Helpful driver alerts4, such as forward collision and lane departure warnings, encourage safer driving. And with the Garmin Drive™ app you can automatically sync video from up to 4 dash cams on your vehicle to see incident footage from multiple points of view.
How does the Garmin 57 record footage?
The Garmin 57 dash cam records footage directly onto your camera's memory card. By default, the device will start recording as soon as it's turned on and continue until it's turned off. If the memory card is full, the device will automatically delete the oldest unsaved video to create space for a new video.
When the option to promptly delete unsaved video is enabled, the device will continually delete unsaved videos that are more than three minutes old and delete all unsaved videos each time it is powered off. This is known as 'loop recording' and the feature is enabled by default in the UK and ROI. When the dash cam is set to a supported region, you can enable or disable this feature in the dash cam settings.
Can the Garmin 57 take still images?
Yes. All Garmin dash cams can take photographs, which can be a handy feature if you're involved in an accident or hit a pothole and want to record damage to the exterior of your vehicle.
Does the Garmin 57 come with a memory card?
Yes, the Garmin 57 is supplied with a 16GB memory card when purchased from Halfords.
What is the warranty period?
All Garmin products sold via Halfords come with a two-year Garmin manufacturer's warranty.
Does the Garmin 57 log your vehicle's speed?
Yes. The Garmin 57 has integrated GPS and can track your vehicle's speed along with the time/date and coordinates of your road position. Speed tracking can be enabled or disabled via the on-device settings.
How good is the Garmin 57 at recording at night or early morning when it's dark?
All the devices in the Garmin dash cam range have Night Vision mode to support recording during periods of darkness.
What is Parking Guard?
Parking Guard is a new feature that has been built into the Garmin 47, 57, 67W and Mini 2 dash cams. In the event of an impact when your vehicle is parked, the Parking Guard function will record and save the event (after a two-second wake-up period) and also send a notification with the video clip to your phone.
The Garmin 57 doesn't require any additional accessories to make use of this feature and will operate without external power. The dash cam itself doesn't need a Wi-Fi connection in order to record an incident, but the user will need one in order to receive a notification about an incident on their phone.