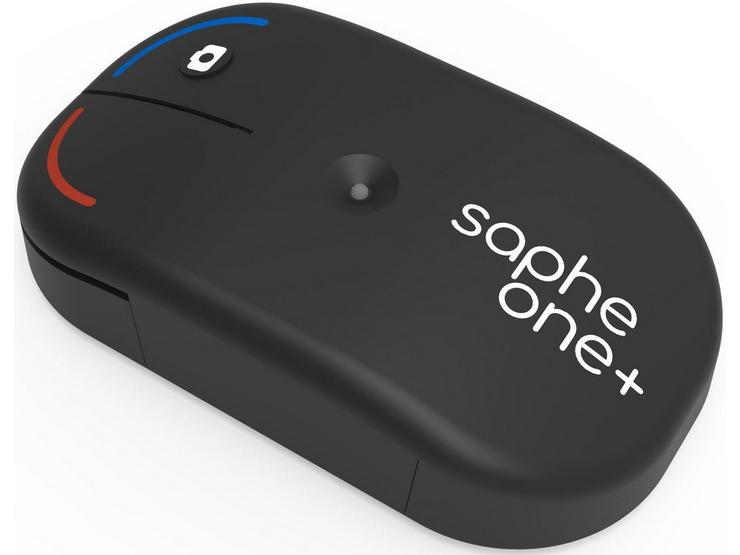 10 people are viewing now
5 purchases during last 48 hours
Speed Camera Alerts : Yes
Full UK Road Coverage : Yes
GPS Location : Yes
Saphe One+ Speed Camera Alarm
Saphe One+ gives clear alarms and have simple operation, regardless of the settings on your phone, and then it's perfectly legal to use. Saphe One+ is a great alternative to a traffic app. The automatic start-up when you drive helps ensure a good experience.
The two buttons on the Saphe One+ device make it much easier to use than the touch screen on a smartphone. In that way you can concentrate on driving. Alarm types: Fixed speed camera*, Mobile speed camera, Accident, Danger on road, Average speed camera*, Red light camera*, Car on shoulder and spot check. *Data through third party. The other alarm types rely on user-generated data.
With a Saphe One+ you will become part of one of the largest European traffic community consisting of 800,000 users, who shares traffic data very quickly and efficiently.
BENEFITS
Join the traffic community - Traffic data from +8,000,000 motorists in Europe.
Avoid fines and accidents - Warns you of all speed cameras and accidents.
Increase road safety - Warns you of hazards and dangers ahead.
No subscription required
Easy installation and usage - No cables needed. Contains long-lasting replaceable battery.
Starts up automatically - Connect the app once. Then just Drive.
Works throughout Europe - +100,000 speed cameras in 97 countries.
SAPHE LINK APP
The Saphe Link app allows you to tailor your Saphe traffic alert to your exact needs. You can turn alarm types on and off and customize sound settings. Saphe thus provides you with the most reliable alarms – at just the right time.
EASY INSTALLATION AND USAGE
After you've downloaded the Saphe Link app, all you have to do is pair your new Saphe One+ with your smartphone once and then everything runs automatically – if Bluetooth is turned on on your phone.
Easily mount your Saphe One+ in your vehicle within sight and reach with the corresponding mounting kit and you're ready to go.