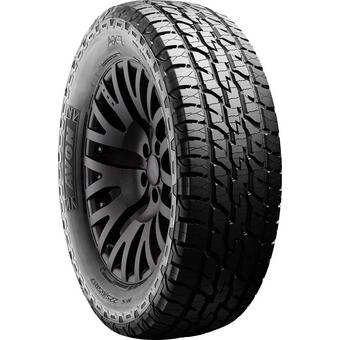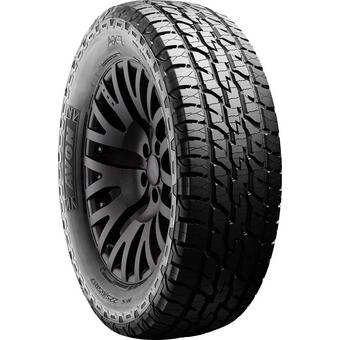 Fully fitted
Price includes valve*, balance and environmental disposal of your old tyres - no hidden extras! *Specialist valves will incur an additional charge. Please enquire in centre.
Our All Terrain 4x4 tyre
Superb on and off road performance
Designed to reduce stone retention
The Avon AX7 has a 5 rib All-Terrain design that has been engineered to provide outstanding performance in both on-road and off-road driving applications. The tyre has an interlocking centre rib which improves tyre to surface traction without sacrificing handling performance.
Avon AX7 extra information
High Tensile Body Ply: Enhanced damage resistance and increases load carrying capacity.
Staggered Tread Elements: Reduces tyre noise, delivering a quieter ride.
Enhanced Sidewall Design: Rugged all-terrain shoulder design aids off-road traction.
Stone Ejectors: Variable grooved tread block walls, help prevent stone retention.
Other tyres in this range
Tyre Variation
Features
Availability
Price
Avon AX7 (215/60 R17 100H) XL 72EC
Low Stock
£106.99
Avon AX7 (255/55 R18 109H) XL 73CC
In Stock
£138.99
Avon AX7 (215/65 R16 102H) XL 72EC
Low Stock
£93.99
Avon AX7 (255/55 R19 111H) XL 73CC
In Stock
£146.99
Avon AX7 (225/65 R17 106H) XL 72CC
In Stock
£124.99
Avon AX7 (265/60 R18 114H) XL 73BC
In Stock
£148.99
Avon AX7 (235/55 R18 104H) XL 72CC
In Stock
£137.99
Avon AX7 (265/65 R17 116H) XL 73CC
Low Stock
£123.99