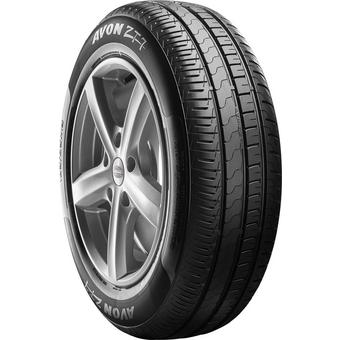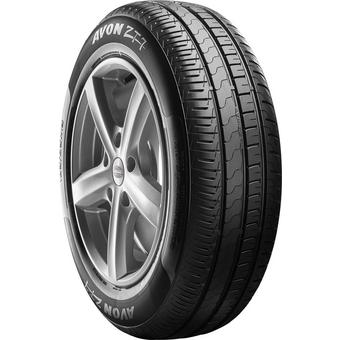 Fully fitted
Price includes valve*, balance and environmental disposal of your old tyres - no hidden extras! *Specialist valves will incur an additional charge. Please enquire in centre.
Premium summer tyre
Ideal braking & steering response
Noise dampening structures
car

summer
Avon ZT7 extra information
Optimised Tread Gauge - Lower rolling resistance improving fuel economy
HD Silica Tread - Improves traction and wet braking performance
Noise Damping Fins - Reduces airbone noise by the tyre/road
How It Works
We've got several finance options to help you spread the cost, covering spends over £99*.
Other tyres in this range
Tyre Variation
Features
Availability
Price
Avon ZT7 (165/65 R14 79T) 69EB
summer
In Stock
£43.99
Avon ZT7 (175/70 R14 88T) XL 69CB
summer
In Stock
£52.99
Avon ZT7 (185/70 R14 88T) 69CB
summer
In Stock
£53.99
Avon ZT7 (165/65 R15 81T) 69EB
summer
In Stock
£51.99
Avon ZT7 (185/60 R14 82H) 69CB
summer
In Stock
£45.99
Avon ZT7 (195/60 R15 88H) 69CB
summer
In Stock
£57.99
Avon ZT7 (165/70 R14 81T) 69CB
summer
In Stock
£46.99
Avon ZT7 (185/60 R15 84H) 69CB
summer
In Stock
£57.99
Avon ZT7 (195/65 R15 91H) 69CB
summer
In Stock
£48.99
Avon ZT7 (165/70 R14 85T) XL 69CB
summer
In Stock
£48.99
Avon ZT7 (185/60 R15 88H) XL 69CB
summer
In Stock
£56.99
Avon ZT7 (195/65 R15 91T) 69CB
summer
In Stock
£50.99
Avon ZT7 (175/65 R14 82H) 69EB
summer
In Stock
£52.99
Avon ZT7 (185/65 R14 86H) 69CB
summer
In Stock
£53.99
Avon ZT7 (195/65 R15 95H) XL 69BB
summer
In Stock
£52.99
Avon ZT7 (175/65 R14 82T) 69EB
summer
In Stock
£43.99
Avon ZT7 (185/65 R14 86T) 69CB
summer
In Stock
£49.99
Avon ZT7 (195/65 R15 95T) XL 69BB
summer
In Stock
£52.99
Avon ZT7 (175/65 R14 86T) XL 69CB
summer
In Stock
£47.99
Avon ZT7 (185/65 R15 88H) 69CB
summer
In Stock
£53.99
Avon ZT7 (155/65 R14 75T) 69EB
summer
In Stock
£44.99
Avon ZT7 (175/65 R15 84H) 69CB
summer
In Stock
£56.99
Avon ZT7 (185/65 R15 88T) 69CB
summer
In Stock
£51.99
Avon ZT7 (165/60 R14 75H) 69EB
summer
In Stock
£51.99
Avon ZT7 (175/65 R15 84T) 69CB
summer
In Stock
£52.99
Avon ZT7 (185/65 R15 92T) XL 69CB
summer
In Stock
£54.99
Avon ZT7 (165/60 R14 75T) 69EB
summer
In Stock
£50.99
Avon ZT7 (175/70 R14 84T) 69EB
summer
In Stock
£50.99
Avon ZT7 (185/70 R14 88H) 69CB
summer
In Stock
£59.99
Avon ZT7 (165/60 R15 77H) 69EB
summer
In Stock
£52.99