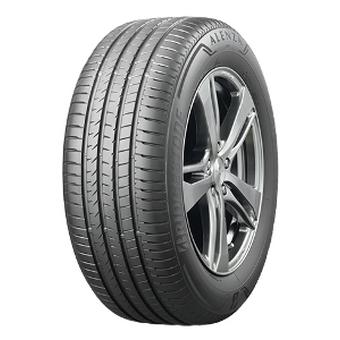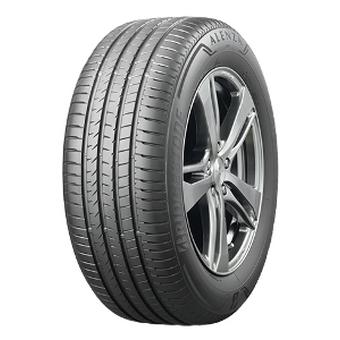 Price includes valve*, balance and environmental disposal of your old tyres - no hidden extras! *Specialist valves will incur an additional charge. Please enquire in centre.
High-level braking performance
Excellent in wet and dry conditions
Engineered to provide long wear life
summer
Offering high-level braking performance, outstanding tyre life, and enhanced grip on wet and dry roads, Bridgestone Alenza tyres are best for SUVs and are engineered to deliver a dynamic and luxurious driving experience.
Alenza 001 extra information
Superb riding comfort and excellent steering performance
Excellent safety in both wet and dry conditions
Engineered to provide long wear life
Other tyres in this range
Tyre Variation
Features
Availability
Price
Bridgestone Alenza 001 (235/55 R18 100W) MO 70BA
summer

mo
Out of Stock
£166.99
Bridgestone Alenza 001 (235/55 R19 101V) 71CC
summer
In Stock
£154.99
Bridgestone Alenza 001 (255/55 R19 111H) XL AO 72AA
summer

ao
In Stock
£135.99
Bridgestone Alenza 001 (225/60 R18 100H) RHD 70CB
summer
In Stock
£122.99
Bridgestone Alenza 001 (245/40 R21 100Y) RFT XL *BMW 72BB
In Stock
£259.99
Bridgestone Alenza 001 (255/60 R18 108W) 71BA
summer
Low Stock
£131.99
Bridgestone Alenza 001 (225/60 R18 104W) RFT XL *BMW 71CB
In Stock
£148.99
Bridgestone Alenza 001 (245/45 R20 103W) RFT XL *BMW 71CB
Out of Stock
£225.99
Bridgestone Alenza 001 (265/50 R19 110W) RFT XL *BMW 71BA
In Stock
£207.99
Bridgestone Alenza 001 (225/60 R18 104W) XL *BMW 71BB
summer

bm
In Stock
£131.99
Bridgestone Alenza 001 (245/50 R19 105W) RFT XL *BMW 71CB
Out of Stock
£172.99
Bridgestone Alenza 001 (265/50 R19 110W) XL *BMW 73AB
summer

bm
Low Stock
£173.99
Bridgestone Alenza 001 (225/65 R17 102H)
summer
Out of Stock
£99.99
Bridgestone Alenza 001 (245/50 R19 105W) XL *BMW 72BB
summer

bm
In Stock
£146.99
Bridgestone Alenza 001 (275/35 R21 103Y) RFT XL *BMW 73BB
In Stock
£274.99
Bridgestone Alenza 001 (255/45 R20 101W) RFT 71EB
summer

run-flat
Out of Stock
£271.99
Bridgestone Alenza 001 (275/40 R20 106W) RFT XL *BMW 72CB
In Stock
£195.99
Bridgestone Alenza 001 (235/55 R18 100V) 70CA
summer
Low Stock
£150.99
Bridgestone Alenza 001 (255/50 R20 109H) XL AO 72BA
summer

ao
Low Stock
£186.99
Bridgestone Alenza 001 (275/45 R20 110Y) RFT XL *BMW 71BB
In Stock
£258.99
Bridgestone Alenza 001 (235/55 R18 100V) AO 71BA
summer

ao
Out of Stock
£124.99
Bridgestone Alenza 001 (255/55 R18 109W) XL *BMW 72AA
summer

bm
In Stock
£122.99
Bridgestone Alenza 001 (285/40 R21 109Y) XL 71BA
summer
In Stock
£214.99
Bridgestone Alenza 001 (255/55 R19 107W) 71BA
summer
Low Stock
£132.99
Bridgestone Alenza 001 (285/45 R20 108W) 71BA
summer
Low Stock
£199.99
Bridgestone Alenza 001 (305/40 R20 112Y) RFT XL *BMW 74BB
In Stock
£265.99
Bridgestone Alenza 001 (315/35 R21 111Y) RFT XL *BMW 74BB
In Stock
£335.99
Bridgestone Alenza 001 (275/40 R21 107Y) RFT XL *BMW 73BB
Out of Stock
£261.99
Bridgestone Alenza 001 (275/50 R20 113W) RFT XL MOE 71BA
Out of Stock
£299.99
Bridgestone Alenza 001 (235/50 R19 99V) 71CA
summer
Out of Stock
£171.99
Bridgestone Alenza 001 (255/45 R19 100V) RG 72CA
summer
Out of Stock
£207.99
Bridgestone Alenza 001 (275/40 R20 106W) RFT XL *BMW 70AA
Out of Stock
£195.99
Bridgestone Alenza 001 (245/45 R20 103W) RFT XL *BMW 70AA
Out of Stock
£237.99
Bridgestone Alenza 001 (265/45 R21 108H) XL AO NB 71CA
summer

ao
Out of Stock
£251.99
Bridgestone Alenza 001 (245/50 R19 105W) XL *BMW 71AB
summer

bm
Out of Stock
£146.99
Bridgestone Alenza 001 (225/60 R18 104W) XL *BMW 71AB
summer

bm
Out of Stock
£157.99
Bridgestone Alenza 001 (275/50 R20 113W) RFT XL *BMW 71BB
summer

run-flat
Out of Stock
£266.99
Bridgestone Alenza 001 (235/50 R19 99W) MO
summer
Out of Stock
£186.99
Bridgestone Alenza 001 (235/50 R19 99V) AO
summer
Out of Stock
£162.99
Bridgestone Alenza 001 (235/50 R19 99V) SLT
summer
Out of Stock
£171.99
Bridgestone Alenza 001 (285/45 R20 112H) RG XL AO
summer
Low Stock
£225.99