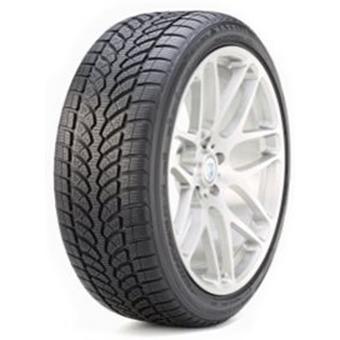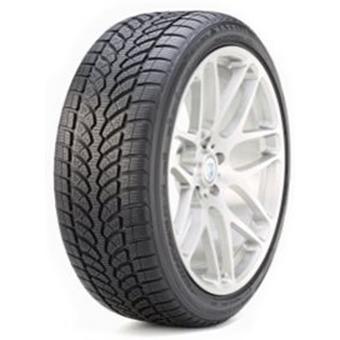 Half Price Wheel Alignment when you buy 2 or more Tyres.
Discount applied in basket.
Up to £40 Halfords gift card with 2 or more Bridgestone tyres
Amount varies dependant on quantity and size. T&Cs apply
Superior braking on snow and ice
Great handling in winter conditions
Designed for vans
winter
The Bridgestone Blizzak LM-32 is developed for van drivers who need premium performance on winter's demanding snow covered roads. The tyre provides vehicles with excellent grip on snow. It also boasts superb braking performance in winter conditions.
Blizzark LM-32 extra information
Superior braking and cornering on snow and ice
Designed for vans
Confident handling in winter conditions
Other tyres in this range
Tyre Variation
Features
Availability
Price
Bridgestone Blizzak LM-32 (195/65 R15 91H) Z 72FC
winter
Out of Stock
£69.99
Bridgestone Blizzak LM-32 (195/65 R15 91T) MO 71FC
winter

mo
Out of Stock
£69.99
Bridgestone Blizzak LM-32 (205/50 R17 93H) XL AO
winter

ao
Out of Stock
£144.99
Bridgestone Blizzak LM-32 (215/45 R16 90V) RG XL
winter
Out of Stock
£158.99
Bridgestone Blizzak LM-32 (205/50 R17 93V) XL
winter
Out of Stock
£178.99
Bridgestone Blizzak LM-32 (215/45 R17 91V) RG XL 71FC
winter
Out of Stock
£101.99
Bridgestone Blizzak LM-32 (205/55 R16 91H) *BMW 72FC
winter

bm
Out of Stock
£125.99
Bridgestone Blizzak LM-32 (185/60 R15 88H) XL AO
winter

ao
Out of Stock
£90.99
Bridgestone Blizzak LM-32 (215/45 R18 93V) RG XL 71EC
winter
Out of Stock
£195.99
Bridgestone Blizzak LM-32 (205/55 R16 91H) AO
winter

ao
Low Stock
£78.99
Bridgestone Blizzak LM-32 (195/50 R16 88H) RG XL 71EC
winter
Out of Stock
£156.99
Bridgestone Blizzak LM-32 (215/45 R20 95V) RG XL *
winter

bm
Low Stock
£252.99
Bridgestone Blizzak LM-32 (205/55 R16 91H) AO 72FE
winter

ao
Low Stock
£116.99
Bridgestone Blizzak LM-32 (195/50 R16 88H) XL AO
winter

ao
Out of Stock
£120.99
Bridgestone Blizzak LM-32 (225/40 R18 92V) RG XL AO
winter

ao
Out of Stock
£184.99
Bridgestone Blizzak LM-32 (225/55 R16 99H) XL MO
winter

mo
Out of Stock
£119.99
Bridgestone Blizzak LM-32 (205/55 R16 91H) MO Z
winter

mo
Out of Stock
£122.99
Bridgestone Blizzak LM-32 (195/55 R16 87H) *BMW 71FB
winter

bm
Out of Stock
£83.99
Bridgestone Blizzak LM-32 (225/45 R17 91H) RG MO EZ
winter

mo
Low Stock
£117.99
Bridgestone Blizzak LM-32 (225/55 R17 101V) XL
winter
Out of Stock
£177.99
Bridgestone Blizzak LM-32 (255/40 R18 99V) RG RFT XL MOE DZ 72EC
Out of Stock
£207.99
Bridgestone Blizzak LM-32 (205/60 R16 92H) MO
winter

mo
Out of Stock
£106.99
Bridgestone Blizzak LM-32 (225/45 R18 95H) RG XL AO
winter

ao
Low Stock
£146.99
Bridgestone Blizzak LM-32 (225/60 R16 98H) RG AO
winter

ao
Out of Stock
£145.99
Bridgestone Blizzak LM-32 (255/45 R18 103V) RG XL
winter
Out of Stock
£174.99
Bridgestone Blizzak LM-32 (205/60 R16 92H) RFT *
Out of Stock
£149.99
Bridgestone Blizzak LM-32 (225/50 R17 94H) RFT MOE 72FC
Out of Stock
£165.99
Bridgestone Blizzak LM-32 (235/35 R19 91V) RG XL 72EC
winter
Out of Stock
£192.99
Bridgestone Blizzak LM-32 (295/35 R20 105W) RG XL AMR FZ 74EE
winter
Out of Stock
£286.99
Bridgestone Blizzak LM-32 (225/50 R17 94H) RG MO
winter

mo
Out of Stock
£165.99
Bridgestone Blizzak LM-32 (225/55 R16 95H) RFT *
Out of Stock
£153.99
Bridgestone Blizzak LM-32 (235/50 R18 101V) RG XL 71EC
winter
Out of Stock
£221.99
Bridgestone Blizzak LM-32 (235/55 R17 103V) XL 71EC
winter
Out of Stock
£204.99
Bridgestone Blizzak LM-32 (245/40 R20 95W) AMR FZ
winter
Low Stock
£258.99
Bridgestone Blizzak LM-32 (245/45 R19 102V) RG XL
winter
Out of Stock
£191.99
Bridgestone Blizzak LM-32 (225/50 R17 94H) MO 72EC
winter

mo
Out of Stock
£150.99
Bridgestone Blizzak LM-32 (205/55 R16 91H) AZ
winter
Out of Stock
£84.99