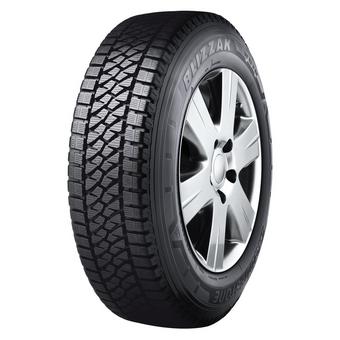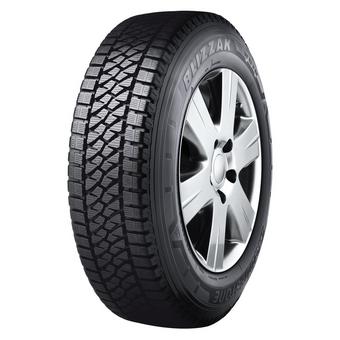 Half Price Wheel Alignment when you buy 2 or more Tyres.
Discount applied in basket.
Up to £40 Halfords gift card with 2 or more Bridgestone tyres
Amount varies dependant on quantity and size. T&Cs apply
Price includes valve*, balance and environmental disposal of your old tyres - no hidden extras! *Specialist valves will incur an additional charge. Please enquire in centre.
Outstanding winter handling
Long-lasting performance
Reduced risk of aquaplaning
winter
The innovative technology used to design the tyre has optimised the tread pattern and improved its specifications. The wide grooves rapidly evacuate water from under the wheels, thus minimising the risk of aquaplaning. Thanks to the increased number of sharp edges, braking distances are reduced and grip is improved on snow, slush and ice. A state-of-the-art compound with outstanding flexibility, even at extremely low temperatures, is used to manufacture the Bridgestone Blizzak W810.
Blizzark LM-810 extra information
Outstanding winter handling
Long-lasting performance
Cost-effective operations
Other tyres in this range
Tyre Variation
Features
Availability
Price
Bridgestone Blizzak W810 (195/65 R16 104/102T) Z
winter
Out of Stock
£126.99
Bridgestone Blizzak W810 (215/75 R16 113/111R) Z
winter
Out of Stock
£155.99
Bridgestone Blizzak W810 (195/70 R15 104/102R)
winter
Out of Stock
£101.99
Bridgestone Blizzak W810 (215/75 R16 116/114R) Z
winter
In Stock
£129.99
Bridgestone Blizzak W810 (195/75 R16 107/105R)
winter
Out of Stock
£110.99
Bridgestone Blizzak W810 (225/65 R16 112/110R) 75EB
winter
Out of Stock
£186.99
Bridgestone Blizzak W810 (195/75 R16 107/105R) 75EB
winter
Out of Stock
£113.99
Bridgestone Blizzak W810 (225/65 R16 112/110R) Z
winter
Out of Stock
£152.99
Bridgestone Blizzak W810 (205/65 R16 107/105T) Z
winter
In Stock
£122.99
Bridgestone Blizzak W810 (225/70 R15 112/110R) Z
winter
Out of Stock
£165.99
Bridgestone Blizzak W810 (205/70 R15 106/104R) Z
winter
Out of Stock
£121.99
Bridgestone Blizzak W810 (225/75 R16 121/120T)
winter
Out of Stock
£153.99
Bridgestone Blizzak W810 (205/75 R16 110/108R)
winter
In Stock
£98.99
Bridgestone Blizzak W810 (235/65 R16 115/113R) Z
winter
In Stock
£156.99
Bridgestone Blizzak W810 (215/65 R16 109/107R) Z
winter
Out of Stock
£139.99
Bridgestone Blizzak W810 (175/75 R14 99/98R)
winter
Out of Stock
£104.99
Bridgestone Blizzak W810 (215/65 R16 109/107T)
winter
Out of Stock
£147.99
Bridgestone Blizzak W810 (185/75 R16 104/102R)
winter
Low Stock
£86.99
Bridgestone Blizzak W810 (215/70 R15 109/107R) Z
winter
Out of Stock
£131.99
Bridgestone Blizzak W810 (235/65 R16 115/113R) Z
winter
In Stock
£215.99