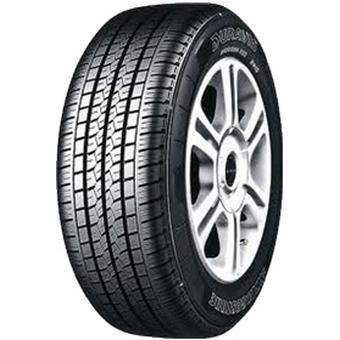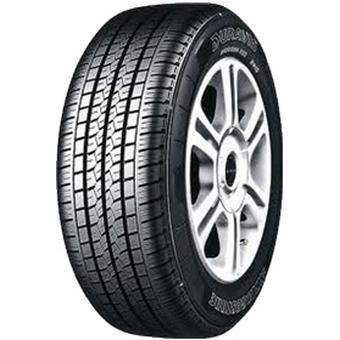 Price includes valve*, balance and environmental disposal of your old tyres - no hidden extras! *Specialist valves will incur an additional charge. Please enquire in centre.
Durability and economy
Excellent wet control and stability
Exceptionally long-wearing van tyre
summer
The Bridgestone Duravis R410 is designed to provide a smooth, comfortable and quiet ride for vans and light trucks. This tyre features a jointless cap ply and heavy-duty steel belts within the tyre wall for increased stability, better steering response and a higher load-carrying capacity. The Duravis R410 is extremely hardy, and is expertly engineered to withstand heavy use such as daily deliveries.
Bridgestone Duravis R410 extra information
Exceptionally long-wearing van tyre
Ideal for heavy use
Improved fuel economy
Dependable performance
Other tyres in this range
Tyre Variation
Features
Availability
Price
Bridgestone Duravis R410 (215/60 R16 103/101T C)
summer
Out of Stock
£112.99
Bridgestone Duravis R410 (215/60 R16 103/101T)
summer
Out of Stock
£126.99
Bridgestone Duravis R410 (215/65 R16 102/100H) R410
summer
Out of Stock
£112.99
Bridgestone Duravis R410 CZ (215/65 R16 C 106/104T)
summer
In Stock
£111.99
Bridgestone Duravis R410 RF Z (185/65 R15 92T)
summer
Out of Stock
£67.99
Bridgestone Duravis R410 Z (215/65 R15 104/102T C)
summer
Out of Stock
£136.99