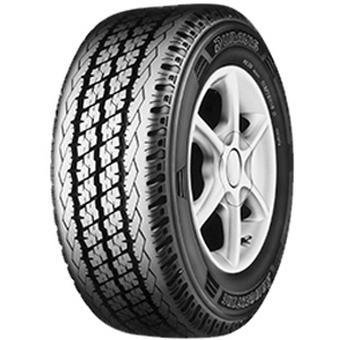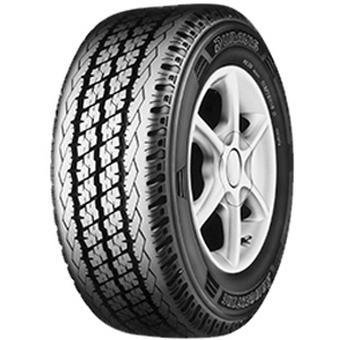 Fully fitted
Price includes valve*, balance and environmental disposal of your old tyres - no hidden extras! *Specialist valves will incur an additional charge. Please enquire in centre.
Provides a smooth, comfortable ride
High level of steering response
Designed to improve wear resistance
The Duravis R630 provides a smooth, comfortable ride for light trucks and vans. This sturdy tyre is constructed for intensive commercial use, with reinforced sidewalls to protect against kerb abrasion, and stone ejector grooves to prevent casing damage. The R630 features an advanced tread pattern which aids water evacuation, grip, and handling on both wet and dry surfaces.
Bridgestone Duravis R630 extra information
Premium quality van and light truck tyre
Comfortable and quiet ride
Extremely durable - designed for heavy use
How It Works
We've got several finance options to help you spread the cost, covering spends over £99*.
Other tyres in this range
Tyre Variation
Features
Availability
Price
Bridgestone Duravis R630 (235/65 R16 115/113R C)
4x4

summer
Out of Stock
£136.99
Bridgestone Duravis R630 (175/ R14 99/98R C)
4x4

summer
Out of Stock
£94.99
Bridgestone Duravis R630 (235/65 R16 121/119N) 73CC
summer
Out of Stock
£75.99
Bridgestone Duravis R630 (185/ R15 103/102R C)
4x4

summer
Out of Stock
£106.99
Bridgestone Duravis R630 FZ (175/75 R14 99/98T C)
4x4

summer
Out of Stock
£119.99
Bridgestone Duravis R630 (195/65 R16 104/102R C)
4x4

summer
Out of Stock
£97.99
Bridgestone Duravis R630 GZ (185/ R14 102/100R C)
4x4

summer
Out of Stock
£75.99
Bridgestone Duravis R630 (195/75 R16 107/105R)
summer
In Stock
£88.99
Bridgestone Duravis R630 GZ (195/ R14 106/104R C)
4x4

summer
Out of Stock
£96.99
Bridgestone Duravis R630 (205/70 R15 106/104R C)
4x4

summer
Out of Stock
£98.99
Bridgestone Duravis R630 (215/65 R16 109/107R C)
4x4

summer
Out of Stock
£106.99
Bridgestone Duravis R630 (215/70 R15 109/107S C)
4x4

summer
In Stock
£113.99
Bridgestone Duravis R630 (225/70 R15 112/110S C)
4x4

summer
Out of Stock
£75.99
Bridgestone Duravis R630 (225/70 R15 112/110S) 72EC
summer
Out of Stock
£75.99