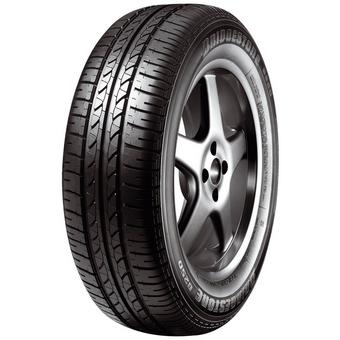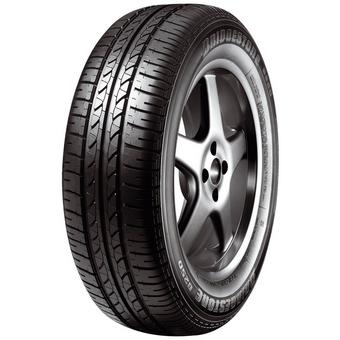 Fully fitted
Price includes valve*, balance and environmental disposal of your old tyres - no hidden extras! *Specialist valves will incur an additional charge. Please enquire in centre.
Offers comfort and stability
Excellent performance in wet
Reduced risk of aquaplaning
car

summer
Bridgestone's General Use B250 is a premium quality tyre suitable for small and mid-sized vehicles. It provides the highest level of control and steering response, particularly on tight corners and in tricky turns. Tyre noise is significantly reduced thanks to a clever tyre tread design, so you can enjoy a quiet and smooth ride. A special compound makes this tyre especially resistant to wear, making it very durable and therefore excellent value for money.
Bridgestone General Use B250 extra information
Premium quality tyre for small and mid-sized vehicles
Excellent handling at speed
Reduced road noise
Long-lasting
How It Works
We've got several finance options to help you spread the cost, covering spends over £99*.
Other tyres in this range
Tyre Variation
Features
Availability
Price
Bridgestone B250 (155/65 R14 75T)
summer
Out of Stock
£51.99
Bridgestone B250 (165/65 R15 81T)
summer
Out of Stock
£69.99
Bridgestone B250 (165/70 R14 81T) 2014
summer
Low Stock
£54.99
Bridgestone B250 (175/65 R14 82T) 2014
summer
Out of Stock
£51.99
Bridgestone B250 FZ LHD (175/60 R15 81H)
summer
In Stock
£92.99
Bridgestone B250 Z (155/65 R14 75T)
summer
Out of Stock
£51.99
Bridgestone B250 (185/60 R15 84H)
summer
Out of Stock
£65.99
Bridgestone B250 MO (195/65 R15 91T)
summer

mo
Out of Stock
£57.99
Bridgestone B250 Z (165/65 R14 79T)
summer
Out of Stock
£57.99
Bridgestone B250 (185/65 R15 88H)
summer
Out of Stock
£64.99
Bridgestone B250 Z (175/65 R13 80T)
summer
Out of Stock
£62.99
Bridgestone B250 (185/65 R15 88H) 2014
summer
In Stock
£71.99
Bridgestone B250 NZ (205/60 R16 92H)
summer
Low Stock
£92.99
Bridgestone B250 Z (175/70 R13 82T)
summer
Out of Stock
£51.99
Bridgestone B250 QZ RHD (195/60 R16 89H)
summer
Low Stock
£92.99
Bridgestone B250 Z (195/65 R15 91H)
summer
Out of Stock
£52.99
Bridgestone B250 ECO PZ (175/70 R14 84T)
summer
In Stock
£73.99
Bridgestone B250 QZ RHD (195/65 R16 92V)
summer
Out of Stock
£94.99
Bridgestone B250 ECO WZ (175/60 R16 82H)
summer
In Stock
£110.99
Bridgestone B250 RG SZ (195/55 R15 85H)
summer
Out of Stock
£79.99
Bridgestone B250 VZ (185/60 R15 84H)
summer
Out of Stock
£65.99
Bridgestone B250 Z (155/65 R13 73T)
summer
Out of Stock
£51.99
Bridgestone General Use B250 (185/65 R15 88T) 70EC
summer
Out of Stock
£59.99
Bridgestone General Use B250 (195/65 R16 92V) NZ
summer
Out of Stock
£115.99
Bridgestone General Use B250 (155/60 R15 74T) RG 70FE
summer
Out of Stock
£63.99
Bridgestone General Use B250 (165/65 R15 81T)
summer
Out of Stock
£70.99
Bridgestone General Use B250 (165/70 R13 79T)
summer
Out of Stock
£51.99
Bridgestone General Use B250 (165/70 R14 81S) 70EC
summer
Out of Stock
£52.99
Bridgestone General Use B250 (175/65 R14 82T)
summer
In Stock
£55.99
Bridgestone General Use B250 (175/65 R15 84S)
summer
In Stock
£66.99