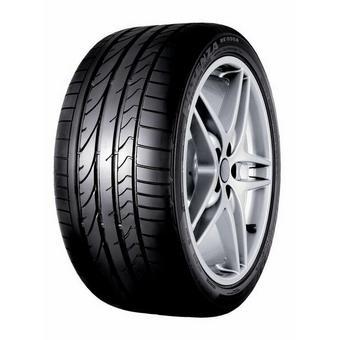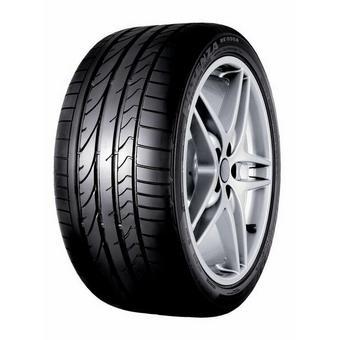 Half Price Wheel Alignment when you buy 2 or more Tyres.
Discount applied in basket.
Up to £40 Halfords gift card with 2 or more Bridgestone tyres
Amount varies dependant on quantity and size. T&Cs apply
Low noise level for smoother ride
Excellent handling
Rapid water evacuation
summer
Ideal for performance cars, the Bridgestone Potenza RE050 Asymmetric tyre features the latest technology for optimum levels of grip and traction at speed. An asymmetric tread pattern keeps the tyre in contact with the road, and removes excess water from the contact patch to reduce the risk of aquaplaning. High tread blocks ensure superior handling in the toughest weather conditions. The Bridgestone RE050A is used as Original Equipment for a number of prestige vehicles.
Bridgestone Potenza RE050 extra information
Premium tyre for performance vehicles
Exceptional grip and traction
Resistant to aquaplaning
Other tyres in this range
Tyre Variation
Features
Availability
Price
Bridgestone Potenza RE050A 1 RFT *BMW (255/35 R18 90Y)
Out of Stock
£166.99
Bridgestone Potenza RE050A 1 RFT *BMW (255/40 R17 94V)
Out of Stock
£175.99
Bridgestone Potenza RE050A I (225/40 R18 92Y) RFT XL 72EB
In Stock
£123.99
Bridgestone Potenza RE050A 1 RFT *BMW (255/40 R17 94W)
Out of Stock
£175.99
Bridgestone Potenza RE050A I (225/45 R17 91Y) RFT *BMW 71EB
In Stock
£105.99
Bridgestone Potenza RE050A 1 RG RFT * LZ (225/40 R18 88Y)
summer

run-flat
Out of Stock
£110.99
Bridgestone Potenza RE050A 1 RG RFT * YZ (225/45 R17 91V)
summer

run-flat
Out of Stock
£123.99
Bridgestone Potenza RE050A I (255/35 R18 94Y) RFT XL 71EB
In Stock
£163.99
Bridgestone Potenza RE050A 1 RG RFT *BMW DZ (205/50 R17 89V)
Low Stock
£142.99
Bridgestone Potenza RE050A I (255/40 R17 94Y) RFT *BMW 72EB
In Stock
£158.99
Bridgestone Potenza RE050A 1 RG RFT *BMW DZ (205/50 R17 89W)
Out of Stock
£140.99
Bridgestone Potenza RE050A 1 RG RFT *BMW LZ (225/40 R18 88W)
Out of Stock
£170.99
Bridgestone Potenza RE050A 1 RG RFT *BMW YZ (225/45 R17 91W)
Out of Stock
£129.99
Bridgestone Potenza RE050A 1 RG RFT *BMW YZ (225/45 R17 91Y)
Out of Stock
£114.99
Bridgestone Potenza RE050A 1 RFT * (255/35 R18 90W)
summer

run-flat
Out of Stock
£175.99
Bridgestone Potenza RE050A 1 RFT *BMW (225/40 R18 88W)
Out of Stock
£153.99
Bridgestone Potenza RE050A I (205/50 R17 89V) RG RFT *BMW 71EB
In Stock
£125.99