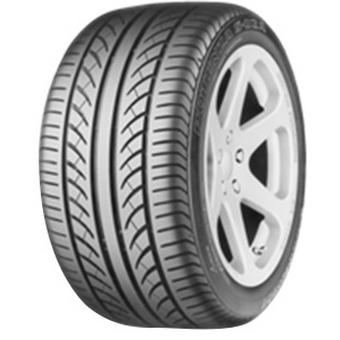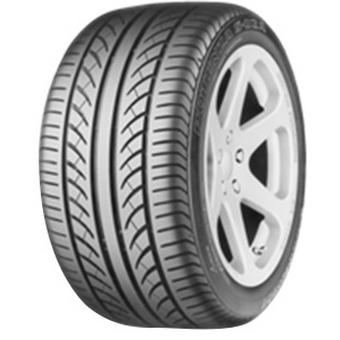 15% off
4 tyres when using our mobile fitting service.
Enter code:
BF15 at checkout
*Subject to availability.
T&Cs apply
Up to £40 off an MOT & Service with 2 or more tyres
Add both to basket or recieve a code via email after fitting. T&Cs apply
Superior grip in wet or dry
Excellent performance as tyre wears
Designed for passenger cars
summer

Bridgestone

tyres fully fitted
The Bridgestone Potenza S-02A is an ultra high performance summer tyre designed for most passenger vehicles. It features an asymmetric tread pattern for outstanding sports performance in both wet and dry conditions, and an optimised tread groove for rapid water evacuation. Superior braking performance and stability at speed is achieved thanks to high shoulder blocks. The Potenza S-02A features a unique extended compound to maintain performance throughout the lifespan of the tyre. This strong construction allows the tyre to wear slowly, resulting in long mileage and lower fuel consumption overall. The Bridgestone Potenza S-02A is the Original Equipment supplier to a number of prestige vehicle manufacturers, including Porsche and Ferrari.
Bridgestone Potenza S-02A extra information
Ultra high performance summer tyre
Outstanding performance in wet and dry conditions
Resistant to aquaplaning
Superior braking performance
Long wear life
Other tyres in this range
Tyre Variation
Features
Availability
Price
Bridgestone Potenza S-02A 205/50 R17 89Y N4 Z
summer

po
Out of Stock
£136.99
Bridgestone Potenza S-02A 225/40 R18 88Y FZ
summer

po
Out of Stock
£121.99
Bridgestone Potenza S-02A 255/40 R17 94Y N4 BZ
summer

po
Out of Stock
£140.99
Bridgestone Potenza S-02A 285/30 R18 93Y N3 FZ
summer

po
Out of Stock
£206.99
Bridgestone Potenza S-02A 295/30 R18 98Y XL N3 FZ
summer

po
Low Stock
£211.99
Bridgestone Potenza S-02A 265/35 R18 93Y N3 JZ
summer

po
Out of Stock
£180.99