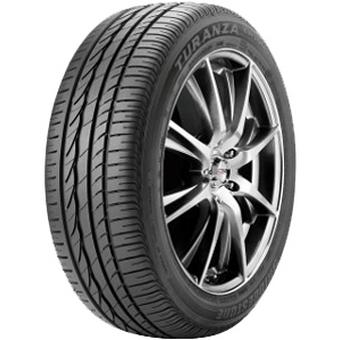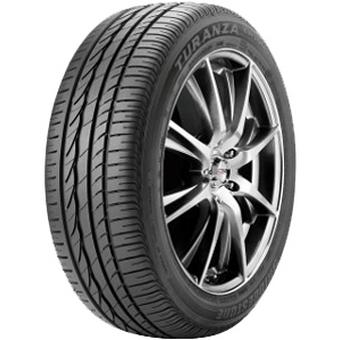 Price includes valve*, balance and environmental disposal of your old tyres - no hidden extras! *Specialist valves will incur an additional charge. Please enquire in centre.
Excellent handling ability in dry
Outstanding wet performance
Quiet and extremely smooth
summer
Bridgestone's Turanza range was developed with luxury touring in mind, and is the Original Equipment supplier for a number of prestige cars including BMW, Mercedes-Benz, Volvo and Mazda. The Turanza ER300 is a quality summer tyre that uses the latest technologies to complement the handling and performance of luxury saloons and sports cars. The durable tread design is optimised to deliver a smooth and quiet ride while enhancing steering response and overall tyre life.
Bridgestone Turanza ER300 extra information
Quality summer tyre for luxury saloons and sports cars
Reduced friction for better fuel economy
Up to 15% longer tyre life thanks to flat contact profile
Durable tread design
Other tyres in this range
Tyre Variation
Features
Availability
Price
Bridgestone Turanza ER300 (195/60 R14 86H) ECO
summer
Low Stock
£79.99
Bridgestone Turanza ER300 (205/55 R16 94V) RG XL 71EC
summer
Out of Stock
£78.99
Bridgestone Turanza ER300 (225/60 R16 98Y) AO
summer

ao
Low Stock
£128.99
Bridgestone Turanza ER300 FZ (195/55 R16 87H)
summer
Out of Stock
£85.99
Bridgestone Turanza ER300 (195/65 R15 91H)
summer
In Stock
£62.99
Bridgestone Turanza ER300 RG (195/55 R16 87V)
summer
Out of Stock
£150.99
Bridgestone Turanza ER300 MO FZ (195/55 R16 87H)
summer

mo
Low Stock
£86.99
Bridgestone Turanza ER300 (205/60 R16 92V) 71EB
summer
Low Stock
£101.99
Bridgestone Turanza ER300 (235/55 R17 103V) XL
summer
Low Stock
£113.99